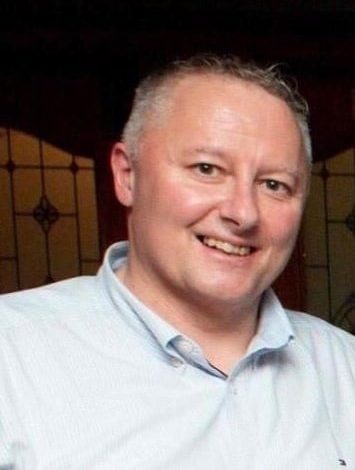 A special ceremony of commemoration for the late Detective Garda Colm Horkan will take place in Castlerea on Saturday June 19th.
On the night of June 17th and into the morning of June 18th 2020 Detective Garda Colm Horkan went to work for what would tragically be his last tour of duty.
He was fatally wounded in the line of duty on June 18th on Main Street in Castlerea.
This Saturday there will be a ceremony in Castlerea to commemorate Colm and the unveiling of two plaques. A video of the ceremony will be made available on Garda social media channels afterwards.
In a statement remembering Colm, Garda Commissioner Drew Harris said: "Today is a very sad and difficult day for Colm's family and friends, his colleagues, the local community, and An Garda Síochána. But as well as sadness there is great pride".
"Great pride in Colm as a person who was loved and respected by so many people. Great pride in Colm's community spirit and desire to help and support others. Great pride in Colm's 24 years of dedicated service to An Garda Síochána and the State. Great pride in Colm's bravery and selflessness to protect the lives of the people he served".
"Colm was the epitome of what all of us in An Garda Síochána should aspire to be – professional, hard-working, supportive, community-focused, and brave. Colm will never be forgotten".
"Saturday's ceremony is just one of many fitting tributes to the memory of Colm as a person and a member of An Garda Síochána".
"Our thoughts today, and always, are with Colm's family, friends and colleagues".