Events
Christmas Lights Draw Winners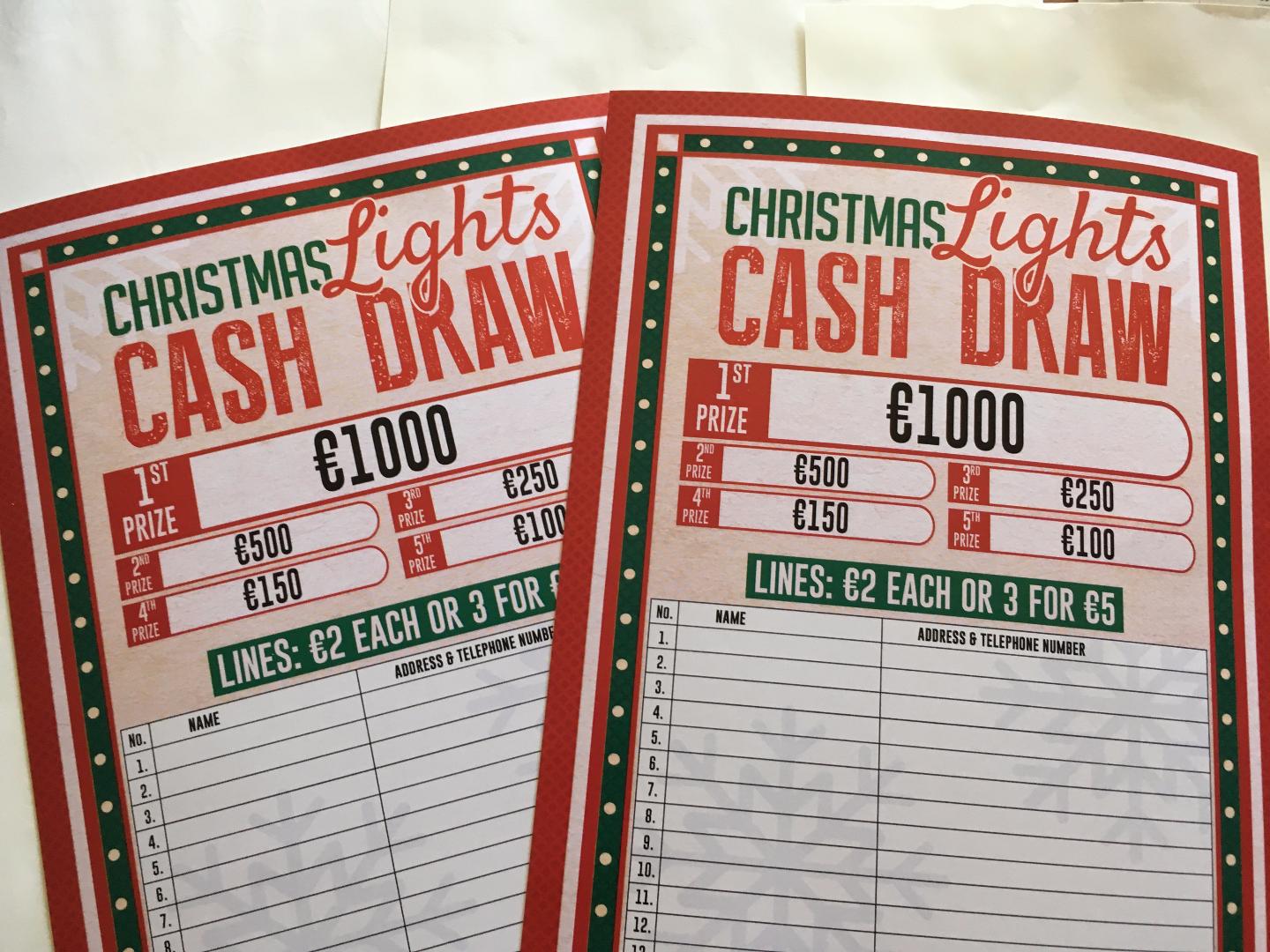 The Christmas Lights Cash Draw took place on Friday 6th January in Clarkes Bar. The Winners of the Cash prizes are as follows:
1st Prize           €1000 Berna Garvey, 44 Termon Road, Boyle
2nd Prize           €500   C J Kearns, Ballinameen, Boyle
3rd Prize           €250    Trevor Conroy, Boyle
4th Prize           €150    Michael Gormley, Forest View, Boyle
5th Prize           €100    Paul Booth, Claremorris
Congratulations to all our lucky Winners. To collect your prizes- you might contact Stephen ( 086 8360666) or Siobhan (087 6817678), if you haven't already done so.
Sincere thanks to all who supported our raffle so generously over the last weeks.
Thanks also to all who give of their time so generously in erecting the lights, (and shortly taking them down!).
To the many businesses who promoted the raffle and sold numerous cards.
To the Lights Crew who over the last 3 years have worked tirelessly to raise the funds to purchase all our new lights and keep Boyle town lit over the Christmas Season,
And finally to Ardcarne Garden Centre for donating our feature piece this Christmas- the Tree.
It takes a town to light the town.