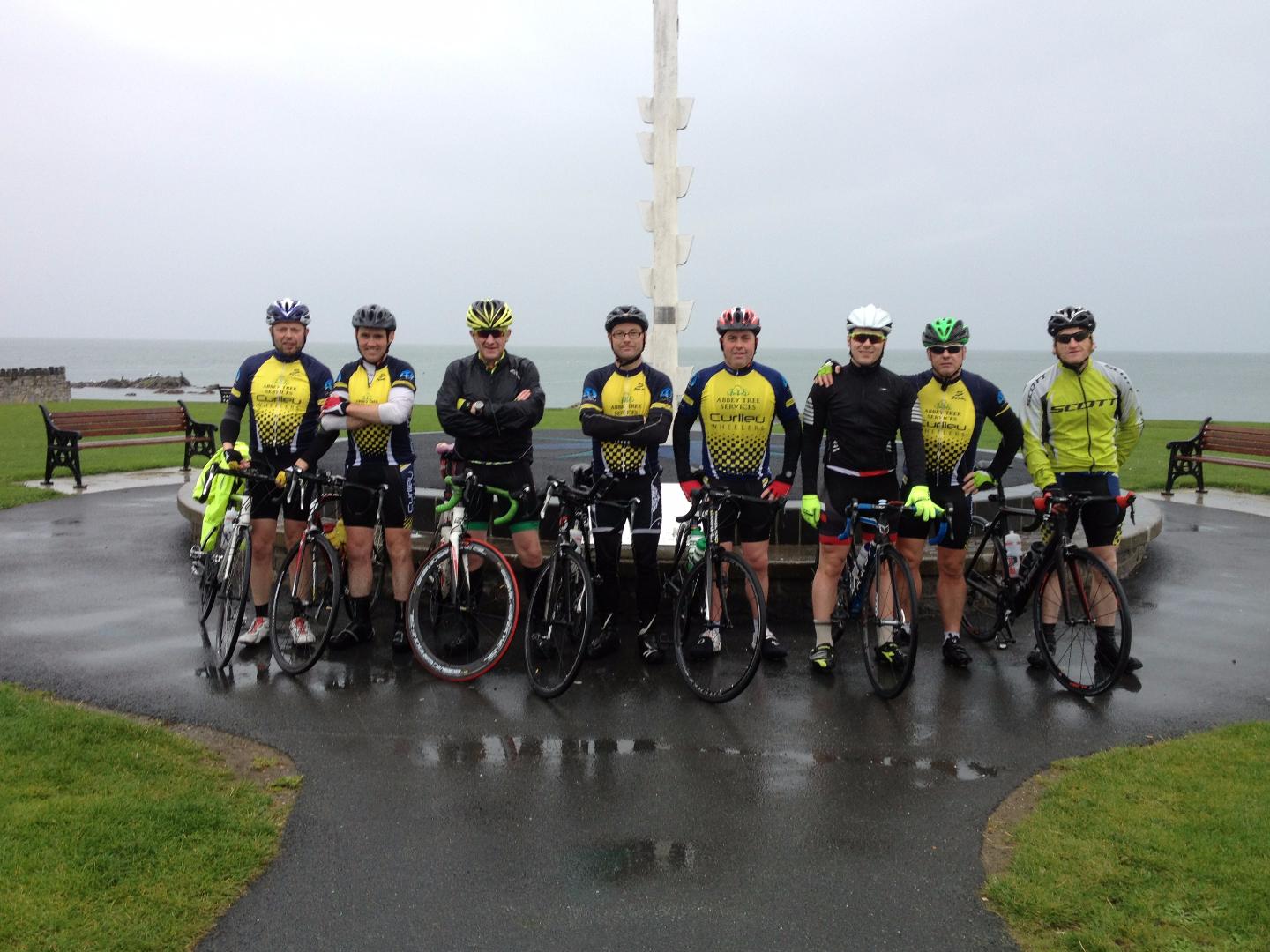 The next challenge has been discussed but details remain a secret for the time being!
That was the comment from the eight Boyle cyclists as they reminisced on their return home last night having completed the Coast to Coast challenge in Skerries earlier that day.
On Saturday they left Keem Bay in Achill with the "half way" point and home town of Boyle a welcome stop later that evening.
On Sunday, a 6.30am departure from the Crescent in spitting rain saw the riders head east and into sunshine.
By Edgeworthstown, when they waved goodbye to the N4, the glasses lens' were changed to darker ones to deal with the glaring sun.
Next stop Athboy and then through Navan where the cyclists ran out of road – literally! (see pic below)
A road closed sign was laughed away by these tough men but the smiles were soon wiped from their faces.
The road was indeed closed, in fact it was gone.
There was nothing for it but to put bikes on shoulders and  walk the 1k over the construction site with mutterings of "sure we can go through a field anyway if there's barriers" being heard.
And barriers there were but they were climbed over and the cycling resumed with more sore sides than sore legs from all the laughing.
The rain kept away until Balbriggan but with only a few kilometres remaining to Skerries pier, no one even noticed.
With the obligatory photograph taken, it was on Skerries GAA club's impressive club house for a welcome hot shower and a pint among a group who were engrossed in the All Ireland final.
And so the challenge is over.
Enda Madden, Padraig Casey, Martin Lannon, Conor Nerney, Brian Nerney, David Gunning and Declan Noone completed both days of the challenge  with Jacqueline O'Connor and Pat McCann taking in a stage each.
Three of the group, Enda Madden, Martin Lannon and Brian Nerney, having cycled from Mizen Head to Malin Head in May can now say that they have cycled "the length and breadth of Ireland".
Interestingly not one punctured had to be contended with in both challenges.
Special thanks to David Gunning from Trailcycling.ie for putting his van and trailer at the cyclists disposal and to Oliver Donagher who performed back up man in his usual jovial form for both Coast to Coast and Mizen Malin challenges.
Thanks also to the O'Connor family for use of their house in Achill, Skerries GAA club for the use of their facilities and hospitality, McKennas bus hire and An Craoibhin.
Next years challenge will be as interesting but a bit closer to home.
As they used to say in Boyle Round Table many years ago when they didn't know what was coming next ….. "details later"!!