Uncategorized
Commencement of N5 road project to start 'within weeks'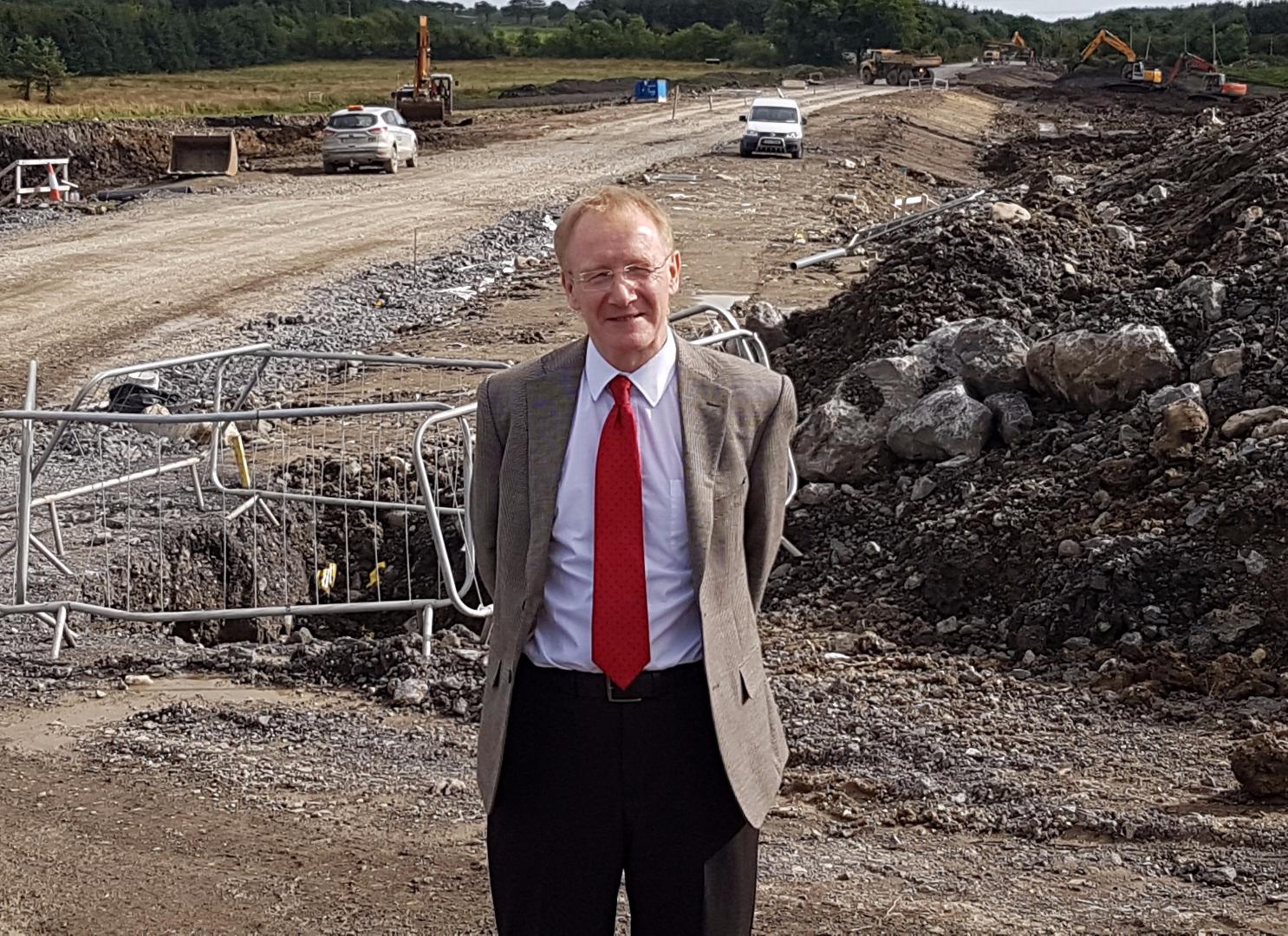 Minister of State and Sligo Leitrim TD, Frank Feighan has welcomed the news that construction is set to start on work on the N5 road project from Ballaghadereen to Scramogue in the next 3 weeks.
Taoiseach Michéal Martin will be present for the sod turning on October 18th to signal the commencement of works on the €200m scheme.
The N5 Ballaghaderreen to Scramoge Road project comprises the design and construction of a 34km single carriageway from the N5 Ballaghaderreen bypass in the west, passing to the south of Frenchpark, before crossing the existing N5 and passing to the north of Bellanagare and Tulsk villages.
The route then passes to the north of Clooncullaan Lough, before turning in a southerly direction to pass east of Strokestown to connect with the existing N5 at Scramoge.
"This investment, alongside the recently completed section of the N4 from Castlebaldwin to Colooney greatly improves the connectivity from Dublin to Sligo and Mayo and will dramatically improve the safety of the roads in this region" suggested Minister Feighan.
"I am confident that this investment will bring greater visitor numbers west of the Shannon and improve commute times for people from this region to Dublin.
"I want to acknowledge former Taoiseach and Mayo TD Enda Kenny for his work in the past to get this project included in development plans while he was in office and indeed the involvement of current Tánaiste and then Minister for Transport, Leo Varadkar is supporting this project when it was lobbied for by myself as TD for Roscommon between 2011 and 2016.
"I want to conclude by wishing the contractors well in this project and I am confident that the road will be delivered on time and within budget" concluded Minister Feighan.
The construction phase will also signal a welcome boost to the local economy.
Contractors are expected to be on site to commence the project within a matter of weeks with the overall scheme expected to be completed in three years.
(File pic)