News
Condemnation at dumping of fish carcasses at Doon Shore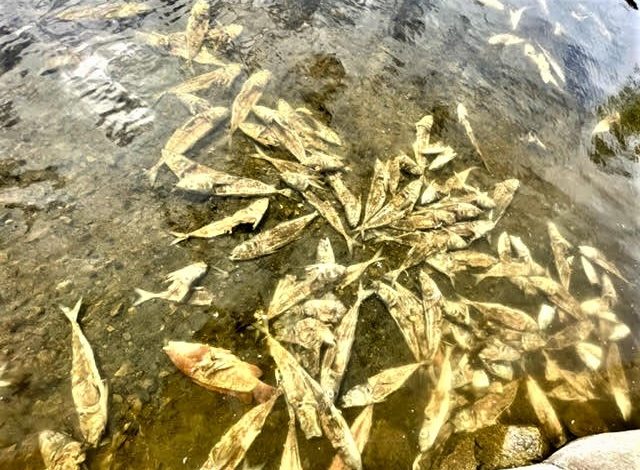 There was been widespread condemnation at the dumping of dead fish carcasses in Lough Key at the Doon Shore in Boyle.
Over 100 fish carcasses, mostly filleted or gutted, were initially observed floating in the water on Monday last.
The fish are sea fish, mostly mackerel but also including other fish type, and were not caught in the lake but brought to the popular tourist attraction and bathing area and dumped in the water.
The dumping has been widely condemned with many people taking to social media to highlight the situation.
One sporting group who use the lake for swim training advised their members to 'Avoid the Doon Shore for swimming at present'
It is understood Roscommon Co Co and Inland Waterways have been contacted on the matter.
(Boyletoday.com photograph shows the dead fish carcasses in the water on Tuesday morning at the north eastern end of the shore adjacent to the pier near the new car parking area)