News
Connacht/Ulster off licence award for Daly's Drinks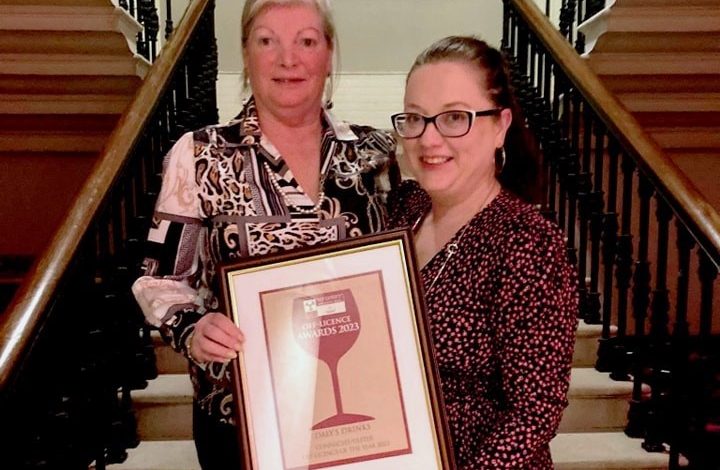 Well done to Daly's Off Licence on Bridge Street in Boyle who have once again been named Connaught /Ulster Off Licence of the year 2023.
The well known and respected Boyle business received the prestigious award at a ceremony in The Honorable Society of Kings Inn in Dublin on Monday night.
The award was sponsored by Drumshanbo Gunpowder Irish Gin.
In announcing their achievement online, Daly's Drinks posted "Our family run, independent Off-licence has won The Connaught / Ulster Off-Licence of the year 2023 Award. Thank you to our customers who continue to support us, enabling us to continue to grow".
News of the great win has been received with joy and excitement in Boyle with hundreds of messages of congratulations being posted on Dalys Drinks Facebook page:
"We are Super Excited for Dalys Drinks on this Brilliant achievement yet again. Both Sean and Daddy are watching from on high and no doubt they, like the rest of the family are Super Proud of both you Ger and the team of Carol Daly , Sarah-Jane Daly and Jess M Daly"
"Marvellous success and well deserved!! Great accolade for Boyle too".
"Amazing, well deserved… A very hard working family"
"Congratulations girls, we are lucky to have such a fantastic Off Licence and Wine Bar in Boyle"
The event is organised each year by the National Off Licence Association of Ireland which represents independent specialist off-licences across Ireland with the sector representing 5,900 jobs in 26 counties. The Awards recognise and showcase the excellence of independent off-licences and highlight those retailers that offer exceptional service to customers and demonstrate excellence in retail standards.
(Pic via Dalys Drinks Facebook page)