News
Contract signed for N61 works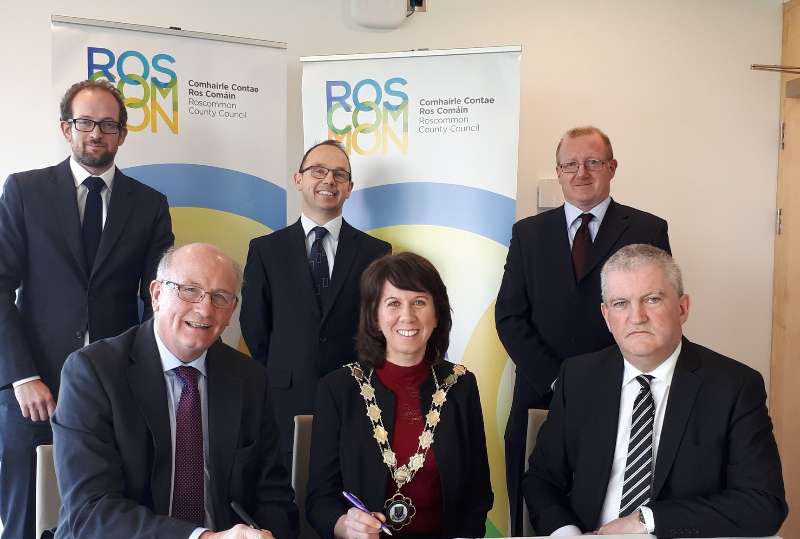 Roscommon County Council and Wills Bros Ltd signed contracts for the Boyle to Roscommon N61 Coolteige Road Project on Wednesday.
The project involves the realignment and improvement of 2.9km of existing National Secondary Road on the Boyle to Roscommon road, south of Roscommon town.
The project passes through the townlands of Cloonbrackna, Gallowstown or Lisnacroghy, Ranelagh, Barnhill and Mullymucks.
Wills Bros Ltd. was awarded the construction contract in December 2017.
The contract includes the construction of approx. 2.5km of national secondary road, a roundabout junction on the outskirts of the town which links the new and existing N61 and the realignment of various side roads and all associated ancillary works.
The contract period is 68 weeks with a substantial completion date of April 2019.
It is envisaged there will be minimum disruption to traffic on the n61 as much of the work will be adjacent to the existing route.
(pic courtesy Roscommon Co Co)