News
Contract signed for new development at the Spool Factory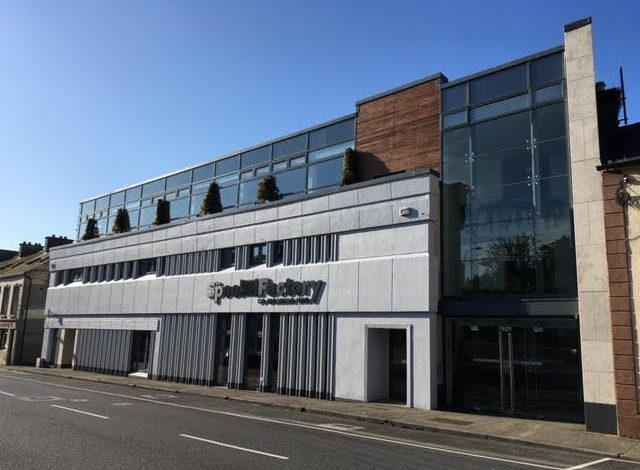 Work has commenced on the building of ten new offices and a remodeling of the co working facility at the Spool Factory in Boyle.
The contract for the project has been awarded to local company Future Developments, lead by Colin and Sean Flanagan.
Six of the new 'private office suites' are each suitable for one to four people, and are located on the ground floor of the building, which has lay vacant since it's origional redevelopment in 2007.
The 'private office suites' will be suitable for existing or start up businesses with no long lease required and clients issued with only one invoice to cover rent, rates, light, heat, 1000Mb broadband, cleaning and all services – an option not available anywhere else locally.
Businesses or individuals who use the 'private office suites' will also have direct access and full use of all the other facilities on offer in the Spool Factory building.
A remodelling of the 1st floor co working hub is also underway to provide new energy efficient lighting, upgraded and redesigned hot desks, dedicated desks and a number of new modular segregated offices – in effect providing 'something for everyone' when it comes to remote working.
The assistance of Enterprise Ireland and the Department of Rural and Community Development through 'Our Rural Future' is acknowledged and appreciated in allowing this development to take place.
The Spool Factory is also home to two other highly acclaimed 'open to the public' businesses – The Fitt Factory Fitness Centre and Nail Studio – 'Amy's Nails'.
If you would like to find out more about locating your business, or remote working, in the Spool Factory, please email [email protected] or call Brian on 0862575032.