News
Council announces completion of unfinished houses in Boyle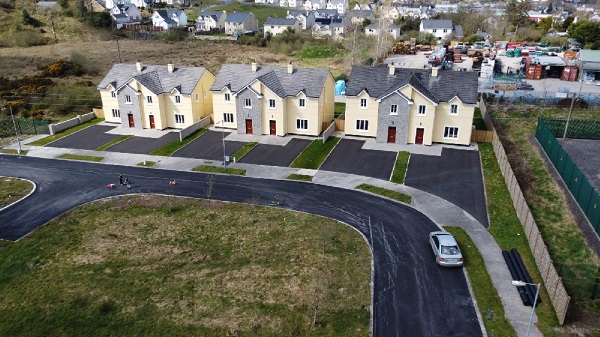 Roscommon County Council has announced the completion of 12 homes at Silveroe Meadows, Boyle.
The pre-existing but unfinished houses were acquired by Roscommon County Council and extensive refurbishment works were carried out on behalf of the Council by Leitrim-based building contractor, Carricknabrack Developments Ltd. Other supporting works included the completion of estate roads, public lighting and upgrading of surface water and foul sewer collection networks.
Cathaoirleach of Roscommon County Council Lawrence Fallon said "I would like to compliment the Housing and Planning Business Units of Roscommon County Council on the completion of this unfinished housing development. I would also like to wish the new tenants the very best of luck in their new homes"
Eugene Cummins, Chief Executive, Roscommon County Council commented: "Roscommon County Council are delighted to have delivered this fantastic development. The previously long term unfinished estate and vacant houses constituted an eye sore in a very prominent location on one of the main access roads to Boyle. It is a considerable boost to Boyle to have such an investment result in significant improvements to the area and also provide much needed homes".
"This development forms part of numerous Housing projects that Roscommon County Council are delivering as part of the Rebuilding Ireland Plan for Housing and Homelessness. I wish to acknowledge the hard work of the Housing and Planning Business Units and the Department of Housing, Local Government & Heritage".
"I wish the new tenants the very best of luck and happiness in their new homes".