News
Countdown begins to this weekend's Night and Day festival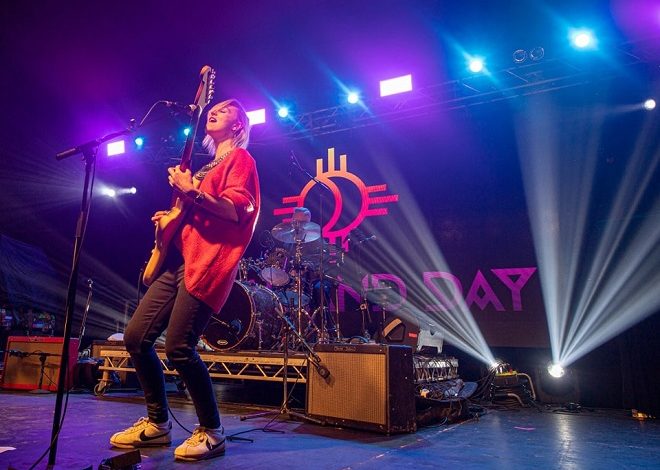 After months of planning and behind the scenes organisation, the stage is quite literally set for this weekend's Night and Day Festival in the grounds of Boyle's Lough Key Forest Park.
The event is scheduled to attract up to 2000 festival goers over Saturday and Sunday with 32 bands performing over three stages.
The family zone will run from midday on both Saturday and Sunday and you can see the schedule here.
There will also be a range of food vendors and market stalls inside the festival arena for all to enjoy.
There is a free shuttle bus running at specified times from Boyle train station to the festival site for ticket holders, and this needs to be booked by today Thursday. Ticket holders can book it with their ticket code here.
A separate shuttle bus will run back to Boyle from the festival site at 00:45 with payment made directly to the driver. This does not need to be pre-booked.
The regular TFI 'Forest Park Ranger' shuttle bus will operate from Boyle to the Park as usual throughout the weekend with details here
Those arriving by car will NOT enter through the main Forest Park entrance, instead they enter from the L1019 and will be directed to the car park. Gardai will be managing traffic on the road.
Access to the Park and facilites are closed to the public for the duration of the festival weekend.
Access to the garden centre and outer park will remain and there will be a security checkpoint at the entrance of the campsite, with the campsite opening at 3pm Friday for weekend camping holders.
The organisers are encouraging people to purchase their tickets online before they get to the Park but if anyone has difficulty in doing this we will assist them onsite.
Night and Day co founder Craig Hughes told Boyletoday.com: "We're really excited to welcome everyone to Night and Day this weekend, a lot of planning and preparation has gone into curating a great festival. We think we have assembled a broad musical lineup with a strong focus on family friendly fun too. Hopefully this is the first of many Night and Day's at Lough Key and we're hoping the people of Boyle enjoy and support it too. In addition, we'd like to give locals a 15% discount to give as many people who live locally a chance to not just support the festival but to experience it for themselves. You can use promo code: iLoveBoyle at check out"