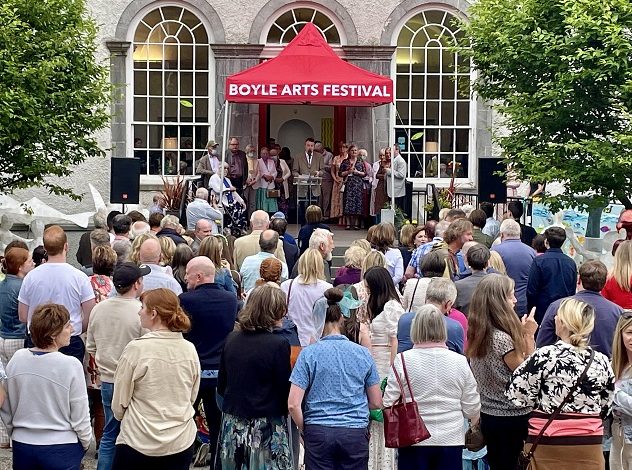 Boyle Open Art Exhibition remains an extremely popular part of Boyle Arts Festival, showcasing the diverse and exciting styles and mediums of art, attracting entries from all over Ireland.
Boyle Arts Festival is delighted that the Open Art Exhibition will be displayed in the new gallery space in The Royal (previously known as The Royal Hotel) on Bridge Street.
Guidelines and forms are available from www.boylearts.com
Handing in for your art submission will take place in The Royal on Friday 30th June from 4pm to 5pm and / or Saturday 1st July from 1pm to 2pm.
We encourage artists of all genres to submit a piece of art to be included in our Exhibition. Due to the expected high level of interest and limited space, we are accepting only one submission per artist.
We also encourage artists to secure a place in the many shop windows around the town and to ensure they are included in our Art Trail (see www.boylearts.com for more information).
Boyle Arts Festival Committee would like to acknowledge and thank Arts Council of Ireland, Roscommon Arts Officer and Roscommon County Council for their ongoing support.
We are looking forward to seeing artist friends of old and new.
Please Note: Boyle Open Art Submission Exhibition will remain in place and on view until August 31st in The Royal.