Soccer
Defibrillator presentation to 'Celtic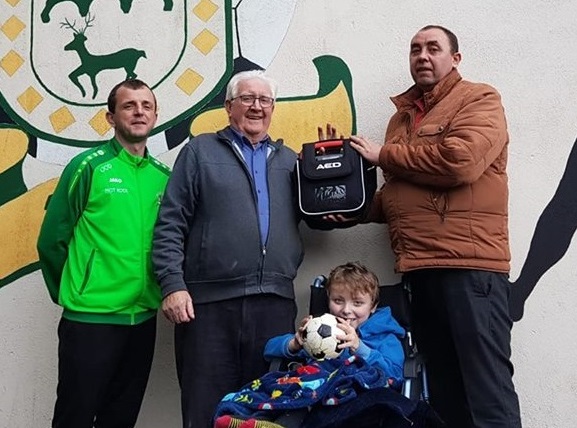 Pictured is well known Boyle man James Woods and his son Callum presenting a defibrillator to Boyle Celtic.
James made the presentaion to Club President Mick Gilmartin in the company of Youth Co-Ordinator Owen O'Donohoe.
In addition to the presentaion, James has kindly arranged for twenty Boyle Celtic youth coaches and committee to receive training on using the unit in October.