News
Royal demolition work has commenced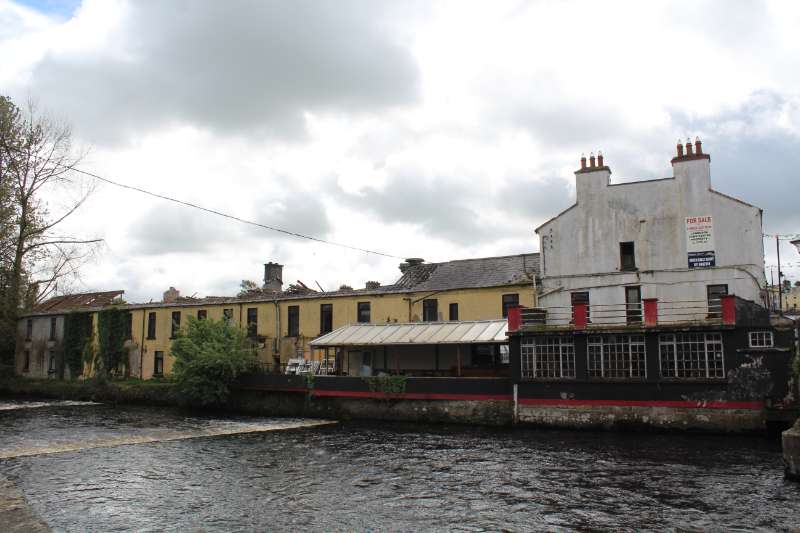 Work commenced on  Monday April 29th on the preliminary work prior to demolition of the former accommodation block and restaurant of the old Royal Hotel on Bridge Street in Boyle.
The demolition will pave the way for the renovation of the older two bay main building into an Enterprise Centre, exhibition space, information point and coffee dock.
The development, which recently received €1.7m funding under the Rural Regeneration and Development Fund, will also see roof repairs, replacement of windows, repairs/painting of interior/exterior walls, replacement of floors, removal of exterior window shutters, installation of a lift to rear of original building and installation of heating/electrical equipment.
A riverside promenade will also be constructed with a canoe dock, lighting, seating and landscaping.
The new Civic Space to the rear will include an acoustic shell, lighting, seating and landscaping.
The main contractor for the demolition phase is OCC Construction from Galway.
The tender documents for the consultancy work for the redevelopment of the building are now advertised on E-Tender with a closing date of May 17th.
After that date, a consultancy firm will then be appointed to oversee the redevelopment.