News
Digital tools & online seminar in Boyle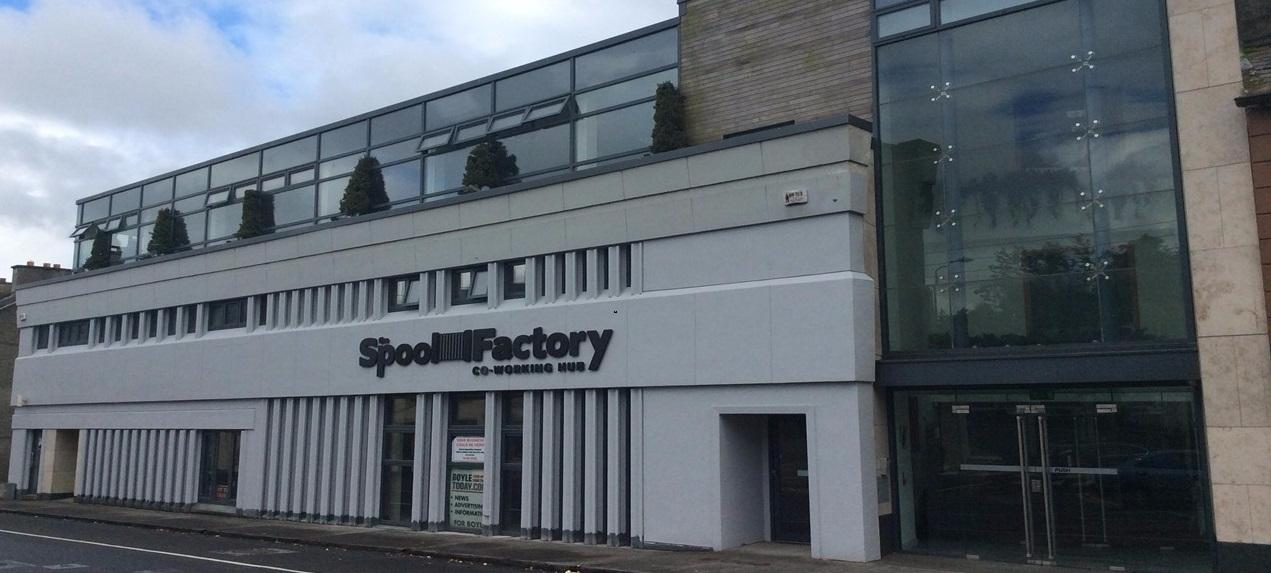 The soon to be launched Spool Factory Co Working Hub and Event Centre in Boyle will host the "Ultimate Crash Course in Digital Tools & Online Awesomeness seminar" on Wednesday June 21st.
The event commences at 4pm and is open to everyone.
Galway based web development company and creative agency Educated Machine are embarking on a whirlwind tour of Connacht bringing their Ultimate Crash Course in Digital Tools & Online Awesomeness seminar to the far flung corners of our province from June 19th – 20th.
The Boyle event take place in The Spool Factory Event Centre on Wednesday June 21st commencing at 4pm.
Each of the seminars will be completely free of charge and are open to anybody who wants to learn about digital tools and productivity for business.
The tour will be run in collaboration with the Galway City Bank of Ireland Workbench who want to help bring businesses throughout the five counties together in an exchange of ideas and information. Educated Machine have made their name supplying a host of courses and seminars throughout the West of Ireland and themselves are looking forward to meeting business people from across the region.
The Tour will begin in Westport on the 19th and will swing through towns in Mayo, Sligo, Leitrim and Roscommon before finishing in a homecoming date on the 21st in Athenry. Full details can be found at educatedmachine.com/connacht-road-trip
About Educated Machine
Educated Machine are a Creative Agency based in Galway City specialising in Web Development and high quality Training. Set up by founder Micheal Reilly in 2015, Educated Machine is one of Galway's stand out start ups from the last few years providing custom web sites and applications to a varied client base and delivering courses to packed rooms on topics such as design, programming, content generation and productivity.