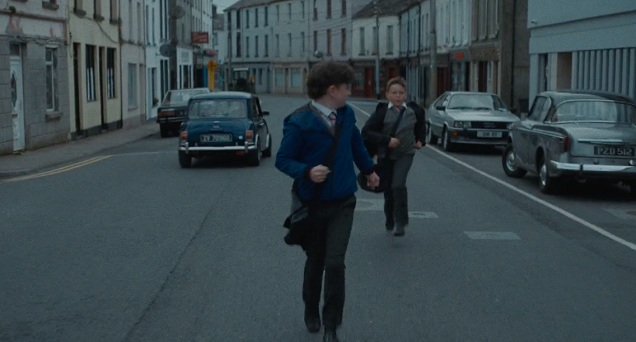 Eileen Dunne, Joe Rooney, Carole Coleman, Sharon Mannion, Rachel Lavin, Cauvery Madhavan, Stephen Murphy, Ollie Grace, Kathy Donaghy and The Breffni Players will be in town next month to take part in Boyle Arts Festival, which runs from July 20th to 29th.
(By Brendan McGee)
Tickets for most events are available at www.boylearts.com and we urge people to purchase tickets now, to avoid disappointment. Please note that there is a capacity limit at some of our venues and in the event of sold out performances, only ticket holders will be admitted. Our full printed programme will be published very shortly and our new office, situated at The Royal will be open in July.
Drama is one of the foundation stones of the Boyle Arts Festival and this year we have a double header when The Breffni Players present David Tristram's 'Lockdown in Boyle', a play packed full of laughs, but still reminding us what a devastating effect the pandemic had on the Arts.
Charles McGuinness will also present John McDwyer's one act play 'The Determinator' and both comedy dramas can be seen together in St. Joseph's Hall on July 26th.
Comedians Joe Rooney, Sharon Mannion, Danny Kehoe and Ian Coppinger will stage a night of hilarious comedy improv. in King House on July 27th. Together they will create an entirely unscripted show in front of your eyes, based on audience suggestions. Not to be missed.
Ollie Grace will present 'The Importance of being Irish' in Frybrook House on July 22nd. This is a light-hearted, whimsical look at the character and temperament of the Irish people using our folklore, history, songs, stories and our literature.
As always, a strong programme of spoken word events form the backbone of the BAF calendar and one of the highlights is always the latest in Carole Coleman's 'In conversation' series. This year the news Journalist, presenter and author will be speaking to former RTÉ news presenter, Eileen Dunne during an event in the Church of Ireland on July 28th.
King House will host a number of spoken word events and journalist Rachel Lavin, who is a senior data journalist with The Times and the Sunday Times will present a discussion on climate change on July 26th. Authors Kathy Donaghy and Mick Mulvey will read from some of their published works on July 25th and we will have poetry reading with Vona Groarke on July 27th. Author Cauvery Madhavan will read from her published work 'The Tainted' on July 28th.
Poet Bernadette McCarrick will read some of her spellbinding work in The Bazaar on July 26th and The Moylurg Writers will be joined by Leitrim bard and poet, Stephen Murphy in Feelystone on July 29th.
On July 22nd local historian Frank Tivnan will conduct one of his renowned Mystery Tours, a three hour bus trip, taking in places that people may have passed with regularity but not really noticed.
In the film programme, we are delighted to have a special showing of the recent film 'Ann', the award winning adaptation of Ann Lovett's last day (Main Photograph). Filmed entirely in Boyle, this screening will be followed by a discussion with some of the production team in King House on July 22nd.
On July 24th 'The Hitmen' is a film that dramatises a normal evening in an all-men's group, which quickly turns hot and heavy when a new comer confesses his dark past to a group of strangers. Written by Anthony O'Reilly, this film will also be followed by a discussion with members of the production team.
We also have a free screening of a documentary of the life of Margaret Cousins on July 28th.
For more information on Boyle Arts Festival 2023 please visit www.boylearts.com email [email protected] or call 089 9722477. Follow us on Facebook, Instagram and Twitter.
Boyle Arts Festival is supported by The Arts Council, Local Sponsors, Roscommon Co. Council and Fáilte Ireland. BAF is also supported by the Roscommon Co. Council Creative Ireland Programme 2023.