News
Drumanilra to close from Saturday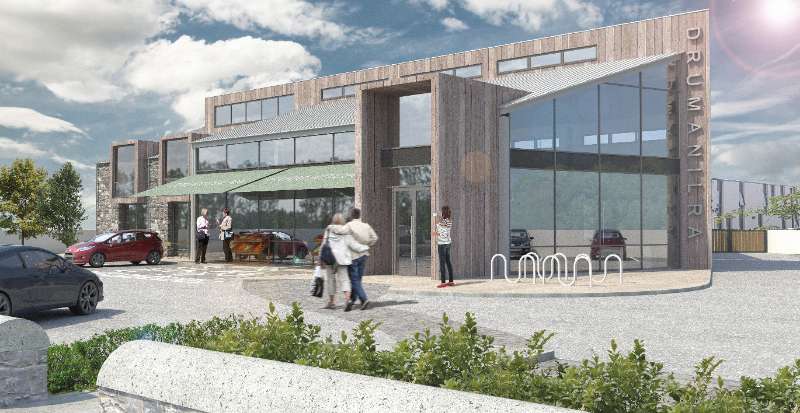 Boyle based Drumanilra Farm Kitchen is to close for a period of time from this Saturday while construction takes place on the new restaurant and food shop at their Elphin Street base.
Liam, Justina and staff have chosen Saturday September 21st as their last day to open as this is the "Autumn Equinox weekend, when Summer officially ends and Autumn begins. A fitting weekend to say goodbye, for a while, to our Drumanilra Farm Kitchen in Boyle".
"We will spend the Winter months preparing for the next phase of our "food from the farm" project. Building work will begin on the new "Drumanilra Farm Kitchen" in Boyle in 2020. Our premises in Strandhill "Drumanilra by the Sea", will open in the Spring and we aim to open our "Drumanilra Farm and Eco Shop" in Carrick-on-Shannon towards the end of Summer 2020".
"We have had an amazing few years working in this fantastic community here in Boyle and it will be an emotional day for us when we close the doors of the old Drumanilra Farm Kitchen for the last time. We want to thank everyone locally and our visitors from further afield, for making the project the success it has been so far. However, we see this as a hugely exciting time for us as a family, and we hope, for organic food, farming and sustainable living, in Boyle and the wider area. We will be posting more about our progress with the various projects throughout the coming year".
"In the meantime, we hope you will come along to say goodbye to us, and the old Drumanilra Farm Kitchen at our party on the 21st between 10am and 6pm and help us celebrate this new beginning. We will have live music from local musicians the The Cat's Meow and Boyle band Zebra 3, an Autumn-themed kids' craft tent and treasure hunt, apple bobbing, and a closing down sale in the Farm Shop, when everything must go!!,
In July of this year, Liam and Justina Gavin were granted conditional permission for the construction of new 2 storey mixed development (main photograph) on Elphin Street to include farm shop, restaurant, nano brewery, stores, kitchen, function space, office staff areas, circa 1247 msq and all associated site works including new car parking.