News
Drumanilra wins prestigious awards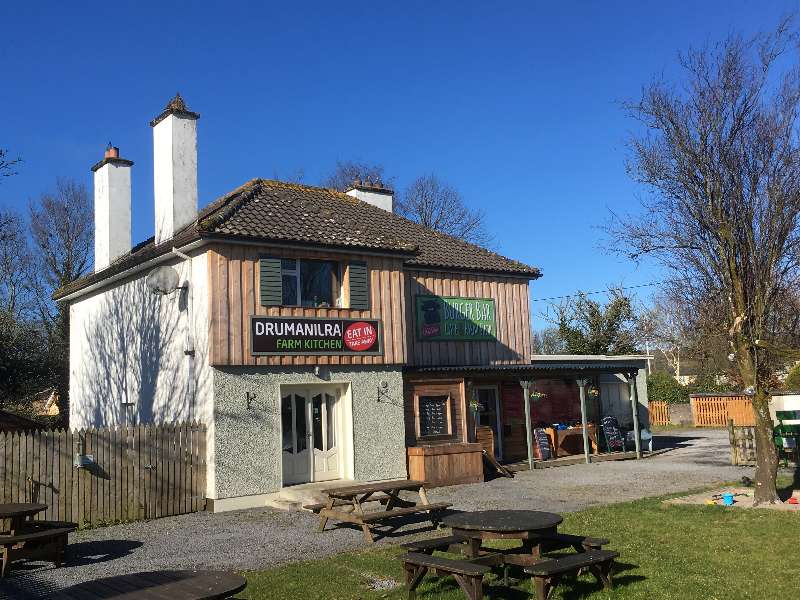 Congratulations to Drumanilra Farm Kitchen who has just been awarded two further prestigious titles.
The well know restaurant and farm shop on Elphin Street in Boyle has been named "The Most Welcoming Cafe in the West" in addition to "The Best Cafe Food" at the 2019 Irish Cafe Awards.
Speaking to Boyletoday.com following news of the win, Drumanilra's Justina Gavin said: Overall Winner Best Cafe Food 2019 and Most Welcoming Cafe in the West! Wow – We're delighted to receive these two awards. It means a huge amount to our business and to the town of Boyle to receive this kind of national recognition. We are a small team here in Boyle.  It's a real boost to see the hard work of all our team members: in the kitchen, front of house, on the farm and in the polytunnels, rewarded like this. The Best Cafe Food Award is a recognition,  not only of the skill and passion of our kitchen team, but also of the fantastic ingredients we use from our own farm and from amazing local and Irish producers. It's a great start to the year for us and, hopefully, we will see more visitors to the town and to Drumanilra as a result, over the coming months."
Drumanilra Farm Kitchen is no stranger to winning awards as it holds the following accolades: Local Food Heroes Connacht Region, Irish Restaurant Awards 2018, Natural Food Award 2019 Georgina Campbell's Ireland Guide, Trip Advisor Certificates of Excellence 2017 and 2018 and Good Food Ireland Listing 2017, 2018 and 2019
The Irish Cafe Awards seek to distinguish the very best cafe specialists that operate in Ireland, celebrating the champions who serve great delights, snacks and hot aromatic beverages on-the-go across the country.
The awards also seek to recognise and commend the efforts of people who have managed to establish a profitable business by creating a modern and welcoming space as well as hiring friendly staff and talented baristas, who know exactly what to do to impress their clients and meet their demands.
A Spokesperson for the Irish Cafe Awards 2019 said: "The cafe industry has recently seen a great growth with more cafe businesses operating now than ever, creating many jobs and contributing to the Irish economy.  Our sole aim is to reward and thank those whose dedication to the customer satisfaction has led  them at the forefront of the industry.
"The winners are trusted and tested coffee specialists who are committed to providing their customers with coffee flavours and services that are second to no-one. We would like to congratulate all finalists and winners for their achievements."