News
€1.8m funding allocated to Ireland West Airport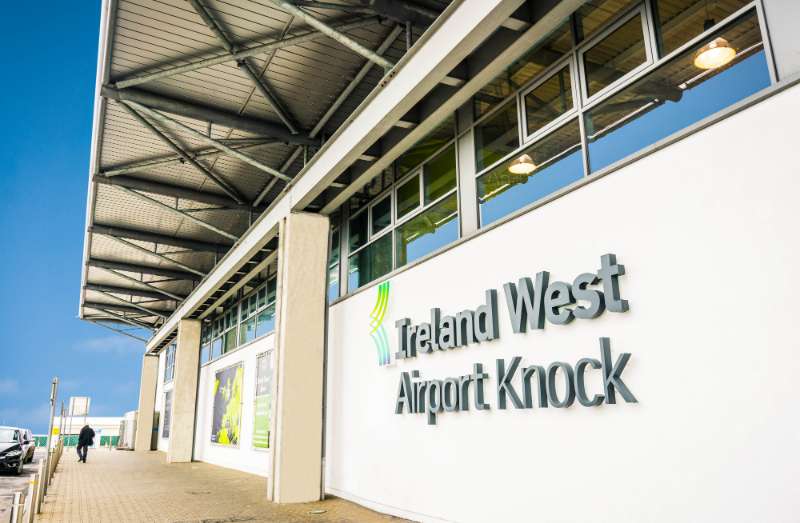 Ireland West Airport welcomes the announcement of funding of €1.8m for the airport under the Public Policy Remit Operational Expenditure Subvention (PPR-O) Scheme.
Funding provided under the Regional Airports Programme contributes towards vital safety and security operations at the airports such as air traffic control, fire services and security, ensuring airports can continue to remain compliant with regulatory requirements in these areas.
Passenger numbers at Ireland West Airport in 2022 are expected to reach in the region of 720,000 passengers, which will be 89% of the 2019 pre COVID passenger numbers, which reached a record high 807,000. In 2021 just 174,000 passengers used the airport as a result of the devastating impact of the COVID-19 pandemic.
Welcoming the funding announcement, Arthur French, Chairman, Ireland West Airport, said 'I wish to thank the Taoiseach, Minister Ryan and in particular our local Minister Hildegarde Naughton TD, for their ongoing support for the airport and region and also to our local TD's, political representatives and the Western Chambers for their strong support for the airport and the regions it serves over the last two years in particular. Without this ongoing support and that of our Local Authority shareholders and airline partners, the airport would have been in a very vunerable position through the COVID-19 pandemic. The second half of 2022 has proven to be a very positive one with travel returning to close to 2019 levels and we are optimistic that 2023 will be a very strong year for the airport and that the positive trends we are seeing for international travel, will continue and we will return to passenger growth sooner than antipicated'.