GAA
€10,800 lotto in Brunos on Saturday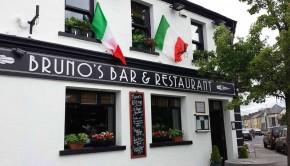 The jackpot for Saturday night's GAA lotto will stand at a new record of €10,800.
The draw will take place in Bruno's, The Crescent.
Team C will be in charge.
Those wishing to be in with a chance of winning this large jackpot may avail of the opportunity by watching out for our new ticket box which is available in several shops in Boyle.
The following were €20 winners at the most recent Club Lotto draw which was held in Dodd's Bar;- Terry Garvin and Brian Supple, The house prize was won by Jonathan Dwyer.