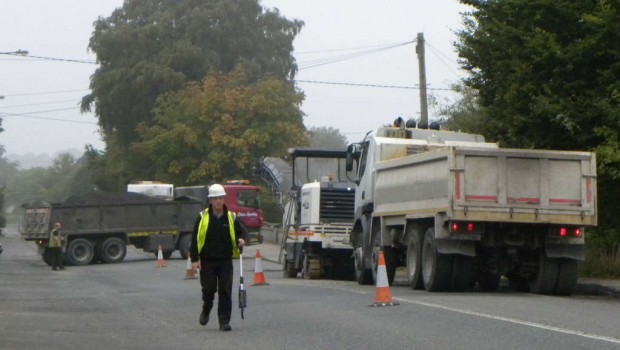 Roscommon County Council has been awarded nearly €2.4m in funding for active walking and cycling infrastructure by the National Transport Authority and Minister for Transport Eamon Ryan
€100,000 has been allocated under the scheme for a 'footpath link' in Cootehall and €240,000 for another 'footpath link' in Elphin.
€750,000 has also been allocated to the local authority for a range of measures in the county including 'safe to schools programme' (€100,000), low cost junction tightening/pedestrian crossing schemes (€200,000), light segregation cycle schemes (€250,000), urban mobility plans/active travel network plans (€100,000) and low cost permeability measures (€100,000).
Speaking at Monday's announcement Minister Ryan said: "Today's allocation marks another significant step forward in providing green sustainable transport options to those outside of the large urban centres. Developing high quality walking and cycling facilities will encourage more people to switch to active travel and will contribute to tackling climate change. Connecting communities and making walking and cycling attractive, safe and accessible to everyone is what this funding will help to accomplish. The projects being funded today will make a real difference to rural communities across the country and this is only the beginning. I look forward to seeing these projects progress over the coming year and to developing high-quality walking and cycling networks over the course of this government".
Dr Bláithín Gallagher – Constituency Spokesperson and National Coordinator of the Green Party/An Comhaontas Glas said: "This additional investment in active travel, in developing walkways and greenways, provides added value to people across Ireland, who can enjoy safe and active travel, with this further development and enhancement of recreational areas. This investment in people, not only improves quality of life and benefits their health, it also creates jobs and a new way of recreational life for many. 
The news has also been welcomed by Minister Frank Feighan, Deputy Denis Naughten and Senator Eugene Murphy.
General projects in the scheme include the reallocation of overall road space which will include segregated cycling lanes and widened footpaths. Cyclist parking, raised pedestrian crossings and reducing road width at crossing points as well as other improvements.
The NTA will be tasked with overseeing and supporting the development of the high-quality mobility infrastructure across all projects. The authority will also ensure that projects are accessible, age-friendly and maximise comfort to people of all ages and abilities.