News
€500k project grant awarded to Ireland West Airport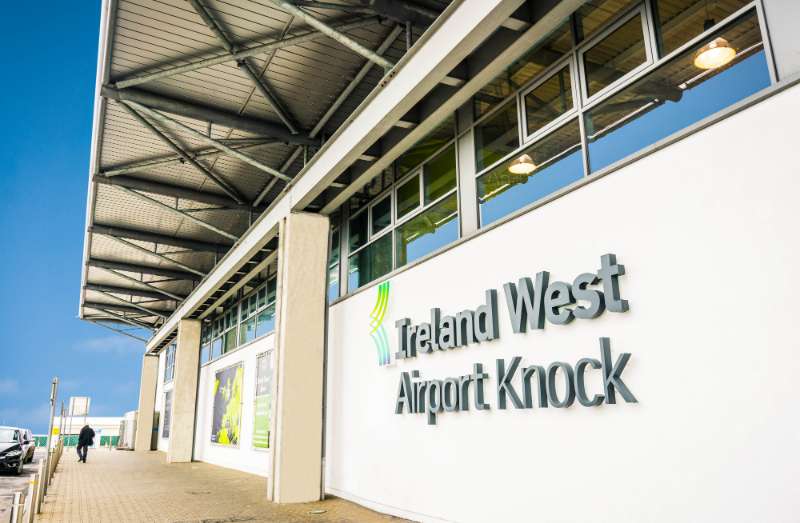 Ireland West Airport today welcomes the announcement by Minister of State at the Department of Transport, Hildegarde Naughton T.D. that funding to the amount of €504,750 from the Department of Transport, Tourism & Sport has been approved for Capital expenditure (CAPEX) projects. The funding is provided to contribute towards investment in sustainability initiatives in the areas of safety, security and sustainability under the Regional Airports Programme 2021-2025.
In 2019 the Ireland West Airport was awarded Eco Merit Certification which recognises that the airport is operating in an environmentally responsible manner with a continued focus on helping improve our environmental performance, reduce costs and manage risk.
The airport is currently part of the Airport Councils International (ACI) Carbon Accreditation Programme which sets out a framework for airports to reduce and manage their carbon footprint. As part of this framework it is currently progressing a sustainability and environmental strategy over the next 5-year period and to create an environmental green airport programme reducing overall carbon emissions and to achieve 'net zero' for its carbon emissions by 2050 at the latest. The objective is part of the resolution, which was adopted at ACI's annual congress meeting in Cyprus, which means that by 2050, Europe's airports including Ireland West Airport will produce no carbon emissions, without using offset initiatives such as buying carbon credits.
Announcing the funding, Minister of State Naughton said: ''Building on my announcement of €4.87m in capital funds to the airports of Ireland West (Knock), Kerry and Donegal on 19 April earlier this year, and €16.33m in capital funds to the airports of Cork and Shannon, I am delighted to approve these additional capital allocations. Today's investment represents an important step in the process towards the 'greening' of Irish Airports.'
Minister Naughton added 'I am pleased to say that this funding will support a Master Plan for Carbon Reduction at Ireland West Airport, an External Lighting Project to replace high energy consuming lighting at Kerry Airport and an extensive vehicle replacement programme at both Ireland West and Kerry Airports. This will see 20 vehicles being replaced by electric models. This funding represents a strong commitment by Government to help Ireland's regional airports move towards carbon neutrality.'
Replacement vehicles include electric aircraft tugs, baggage conveyors, special assistance passenger transport vehicles, an incident support vehicle, an airfield patrol vehicle, a runway maintenance vehicle, a rescue vehicle, and hybrid ground power units. Funding towards an electric aircraft refueler is also being provided.
Over the past decade, the Regional Airports Programme has targeted Exchequer support towards safety and security related projects/operational activities at Ireland's smallest regional airports (those with scheduled flights and fewer than 1 million annual passengers). The scope of the new Programme published earlier this year has been broadened to include sustainability objectives.
The funding is now being provided for capital projects with a sustainability focus to help expedite airports' efforts to reduce emissions in line with the Programme's goal to move towards carbon neutrality."
Welcoming today's announcement, Arthur French, Chairman, Ireland West Airport said 'We welcome today's announcement of funding towards sustainability initiatives by the Minister of State at the Department of Transport, Hildegarde Naughton T.D which will assist the airport in undertaking important sustainability related projects in the coming months to support our commitment to delivering on the environmental green airport programme and to reducing overall carbon emissions to achieve a'net zero' position by 2050 at the latest. We also wish to acknowledge the continued support of Ministers Naughton and Ryan and the Department of Transport during what continues to be a very challenging time for the airport due to the continued impact of COVID-19'.