News
EIB loan to assist Primary Care Centre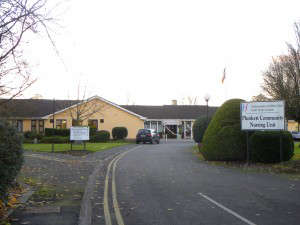 Roscommon/South Leitrim Fine Gael TD, Frank Feighan, has warmly welcomed the European Investment Bank's approval of €70m in loan funding for 14 new Primary Care Centres, which includes the new facility planned for Boyle.
 "The new Boyle Primary Care Centre is part of a Public Private Partnership Project, involving fourteen Primary Care Centres, which will be delivered using a design, build, finance and operate model.
 "This funding approval of  €70m from European Investment Bank (EIB) will represent the first Irish project to benefit from lending under the European Fund for Strategic Investments (EFSI).  It is also the first EIB support for healthcare investment in Ireland to be procured as a Public-Private Partnership.
 "I'm very pleased to see that the Boyle project is very much on schedule.  Tenders from the preselected candidates, submitted in early February, are currently being assessed and analysed.
 "The preferred tenderer will be selected shortly and I understand that construction will begin in early 2016.
"When complete, this 17,000 square foot two-storey Primary Care Centre, being developed on the grounds of the Plunkett Nursing Home, will include GP suites, consulting rooms, physiotherapy and occupational therapy.
"The Centre will ensure that the local community has improved access to a greater range of health services on their own doorstep.
 "I am also delighted that the construction of this Boyle project will provide a welcome jobs boost for North Roscommon."