Events
Emergency App information meeting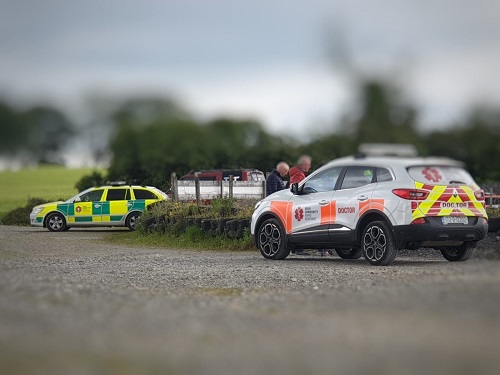 An information meeting will take place in Boyle this evening on a new Emergency Call App that is being developed for the county.
Developed by Roscommon Rapid Response with the support of Roscommon Leader Company, the free EmCall App can be used to ring 112/999 in the event of a cardiac arrest.
It will also locate the nearest accessible Defibrillator to the incident scene and notify 6 trained C.P.R. and Defibrillator Use Responders who are linked to that Defibrillator.
The App coordinates and speeds up the trained response to a cardiac arrest incident which is the crucial factor in the patients health outcome.
The effectiveness of this intervention relies on communities and organisations who understand how App works and will maintain/update their own Defibrillator and Responder data.
This evenings information meeting will take place in the Spool Factory commencing at 8.30pm
Members of the public, especially those involved in community groups and sporting organisations are invited to attend the meeting.
(Pic via Irish Community Rapid Response)