News
EmCall App could save cardiac arrest victims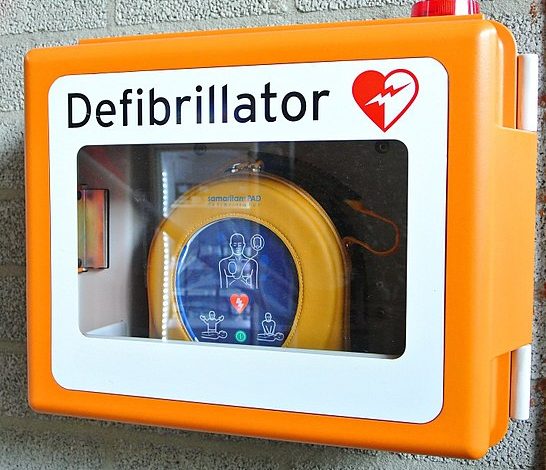 In a statement issued to Boyletoday.com, Roscommon Rapid Response say "High profile fit sportspeople can experience cardiac arrest as we have seen this week. Luckily it was in an environment where there was a defibrillator and trained CPR responders present and hopefully the person involved will make a full recovery".
"Our aim is to provide a Community Emergency Response System which will enable as many cardiac arrest victims in Co. Roscommon to survive".
What would you do if someone collapsed in front of you with a cardiac arrest?
Could you inform emergency services of an incident scene, location coordinates or Eircode?
Do you know where the nearest accessible Defibrillator is?
"There is no point having defibrillator if people do not know where it is located or can not access it when required".
Can you notify the nearest CPR trained Responders?
Can we ensure that cardiac arrest victims receive the best quality CPR?
Download our EmCall App *FREE* to your smartphone so you can make the contacts needed to save lives.  
There are approximately 5000 cardiac arrest incidents in Ireland each year of whom 5% or 250 survive.
Medical Research has shown that cardiac arrest victims who receive an intervention (C.P.R. & Resuscitation) within a 5 minute timeframe could mean an additional 500 people survive.
Ensure that anyone who has a cardiac arrest in Co. Roscommon has the best possible chance of survival.
The EmCall App will locate the nearest defibrillator and send notification to the nearest trained community members who can respond within the 5 minute timeframe required to save lives –  delivering Defibrillation & good quality CPR
Emergency Services Ambulance has a target response time of 20 minutes for life threatening emergencies
Our Community Emergency Response System:
Uses EmCall App to Contact Emergency Services, provide incident scene location coordinates – Eircode and locates the nearest Defibrillator, while notifying 8 nearest trained CPR Responders.
The defibrillator can maintain handsfree phone communication with Emergency Services, performs ECG and delivers shock if appropriate.
It also transmits ECG to medical professional in real time to supervise/guide the appropriate emergency medical/service response while improving the quality of CPR – Compression & Rate in real time.
Daily remote check on battery, pads and electronics with notification sent if there is an issue.
Tracking the movement of the Defibrillator in real time with location recording.
If you, or an organisation you are involved with, provide a Defibrillator please contact us and we can include it in our EmCall App and our Community Emergency Response System.    
Email: [email protected] /Contact Form on emcallapp.com/Phone No. 087/3197610