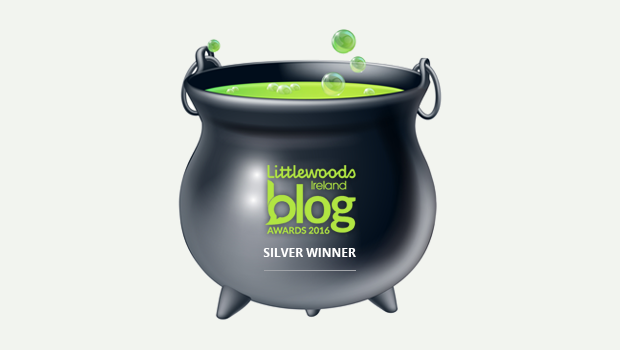 A Boyle Museum would be a great addition to the town
A call was made recently by well know local historian Martin Timoney for the establishment of a county museum for Sligo. Martin said the museum could house local material of historical significance. Currently the law states that archaeological finds must be handed over to the National Museum of Ireland, which results in all local historical artefacts leaving the area in which they have been found. Here in Boyle, we could fill a local museum ten times over with the amount of historical memorabilia that has been unearthed over the years, most of which is now housed in Dublin. If a decision was made to allow artefacts remain local, then perhaps the old Courthouse in Boyle would be a good location for a town museum. In addition to all the finds over the years from around Boyle Abbey and during work on the Curlew bypass, it is understood a crannog from Lough Gara is also stored in the National Museum. Wouldn't that make a great centre piece in a Boyle Museum?
Christmas opening hours at Civic Amenity
No doubt, many of you will pay a visit to the Civic Amenity Site in Boyle this Christmas to dispose of the waste accumulated over the holiday period. For your information, the Boyle site is now closed and will reopen on Thursday December 30th and again on Tuesday January 4th from 8am to 4pm, with lunch from 1-1.30pm.
EmCall App is a great resource
There have been numerous calls over the years for the exact location of defibrillators in Boyle to be made public. We did that on Monday last here on Boyletoday.com when we published details of the Emcall App. This is a free App that everyone should download to their smart phone and become familiar with it's use. You can find out more about the EmCall App here or where the nine Boyle defibrillators are located here
Christmas Lights fund reaches target
Well done to everyone who donated to the Boyle Christmas Lights GoFundMe page. To date €6,871 has been raised – €1,871 above the target of €5,000. The Boyle Christmas Lights Team would like to sincerely thank the businesses, local community and all who donated, for their generosity and support. The additional funds raised will go towards the purchase of new lights and fixtures for next year.
Boyle is last main town in county without a CCTV system
Last week's meeting of Roscommon Joint Policing Committee heard that the new CCTV system for Ballaghaderreen will come into operation in the next few months. Garda management told the meeting that the system will be a great addition to the town. Once the Ballaghaderren system becomes operational, Boyle will be the only large town in the county without a CCTV system. A survey on this website previously showed that 76% of respondents said that the town needs CCTV. Those who argue that our low crime levels do not warrant such a system or that there are adequate cameras outside various business premises are probably among the 24% who do not agree with the suggestion. When an aggravated burglary or major crime takes place it will be those same people who will wonder why was Boyle targeted and they might ask the question "would the culprits have chosen Boyle if there was a CCTV system in place"?
Carrowkeel- a local hidden gem
With last Tuesday being the shortest day of the year, a number of people made the trip to Carrowkeel in the Bricklieve mountains just outside Castlebaldwin in the hope of witnessing the winter solstice. Carrowkeel is one of this area's hidden gems and a historical site, only 15 minutes from Boyle, that could be a real crowd puller if marketed to a wider audience. The passage tombs are as old as the Pyramids and as significant as Newgrange which, pre covid, attracted 150,000 visitors annually. At present the importance of Carrowkeel is not known to many, but if it were, some important work would need to be undertaken on the mountain to protect it from the visiting public.
A sobering statistic
As the Covid crisis continues, we learned this week that 74 people have died from Covid-19 in County Roscommon in the period 1/3/'20 – 21/12/'21. Last night, we were informed that there were 246 cases of Covid recorded in the Boyle Electoral Area during the two week period 7th-20th December which is an increase on the previous two week period.
On a more positive note, the largest decrease in weekly Covid cases in the country for the week ending 10th December was in County Roscommon which showed a 43% decrease. Dublin had the highest increase – up 3%. Remember this Christmas – wear a face covering, wash your hands, reduce your contacts and keep socially distanced and if you get an opportunity to get a vaccine or a vaccine booster – welcome it with open arms and thank God for science.
Christmas Greetings from the Boyle'd Pot
Merry Christmas and a prosperous and healthy New Year to all viewers of the Boyle'd Pot and Boyletoday.com, including 'Boylers' from all over the world who could not make it home again this year. Thank you for making this website your number one media choice for all factual news relating to the town and area. Boyletoday.com will, as always, have updates from the town over the holidays. If you would like an event or item featured, please feel free to email [email protected]. The Boyle'd Pot will be back again on January 7th. Merry Christmas everyone!
And finally….!
Siamese twins walk into a bar in Canada and park themselves on a bar stool…
One of them says to the bartender,
"Don't mind us; we're joined at the hip…
I'm John, he's Jim…
Two Molson Canadian beers, draft please."
The bartender, feeling slightly awkward, tries to make polite conversation while pouring the beers…
"Been on holiday yet, lads?"
"Off to Ireland next month," says John…
"We go to Ireland every year, rent a car and drive for miles…
Don't we, Jim?"
Jim agrees…
"Ah, Ireland!" says the bartender…
"Wonderful country…
The history, the leprechauns, the craic…"
"Nah, we don't like that Irish crap," says John…
"Hamburgers and Molson's beer, that's us, eh Jim?
And we can't stand the Irish…
"So why keep going to Ireland?" asks the bartender…
"'Cause it's the only chance Jim gets to drive….!"