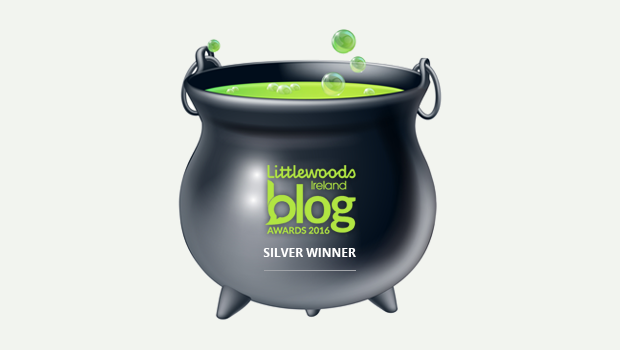 A handful of properties are dragging the town down
One of the disadvantages of living in a relatively mild climate in winter time is the amount of green algae that grows on buildings and stonework and this year, we seem to have more of this than ever. The green algae on the north gable of the Royal Building has been noted by many, as has the algae on other prominent buildings in the town. One would hope that the Royal will get a good clean down and painting before it opens later next year and that other prominent buildings will also receive attention.
While on the subject of these prominent buildings, there are still a handful of properties that are dragging down the look of Boyle town centre. If the owners at least gave them a lick of paint or indeed power washed them, then it would make a drastic improvement. Some are just sitting there waiting for whatever their owners think will happen, others are allegedly for sale while one other main building has a sold sign on it for years now. If the local authority are not going to slap derelict building orders on these town centre premises, their owners should be identified and approached to act with a civic responsibility and do something with their properties.
Seeking the history of an old Boyle house
As building work commences on a private residence at Drum outside Boyle – adjacent to Erris Bay and before the N4 junction, a viewer has asked if anyone knows the history of the old house that stood at the entrance to the site (The old house was demolished this week for the construction work). This writer has a recollection of a Gaffney man living in the house which was on a bad bend as one went from Drum to the Woodenbridge on the old road. Other houses adjacent to this were Mc Govern's, Reillys and Travers'. Does anyone have any further information on this house and who lived in it? If so please send on details to [email protected] and we will pass the information to the viewer who contacted us.
Boyle benefits once again with a funding announcement
If Heather Humphreys ever decides to give up politics and retire to the North West, she could happily move to Boyle in the knowledge she would be greeted with open arms in a town that she has been very generous to when it comes to allocating funds. Minister Humphreys is kept a breast of all the plans for redevelopment in the town by local Minister Frank Feighan, and their collaboration saw the latest traunch of funding (€100,000) coming to Boyle Family Resource Centre yesterday (Thursday). This money will be most welcome by the Centre which is a great asset to our community and a leading light in the Association of Family Resource Centre nationally. The grant aid to Boyle under this Government is coming at such a rate that it is hard to keep track on it all, but a rough calculation would estimated that somewhere between €12 – €15 million in grants have been issued to Boyle in the last few years.
A viewers concern at rising medical costs
A viewer contacted us last week following our story on the state of the hospital system. They outlined their experience in Sligo Hospital and told us that wait times in Sligo are 'nearly' as bad in other hospitals in the west. The viewer went on to detail a letter received recently from a private hospital they attend in Dublin announcing an increase in prices due to "unprecedented increases in energy and operating costs over the last 12 months". The viewer wondered how the cost of a 24 hour Blood Pressure Monitor could increase by 10% due to "energy and operating costs". They also outlined how the hospital had informed them that they had increased the cost of a new consultation to €285!! The hospital pointed out that "The fee received by your consultant has not changed", indicating that the 20% increase in consultation fee is also related to "energy and operating costs"!
A real Christmas Tree would be a bonus
Well done to the voluntary committee (many who do not even have a business in Boyle) who have erected the Christmas lights once again this year without any fuss. They went out in all sorts of weather to ensure the town looks bright for the festive season, and for that we should be very grateful.
The only minor criticism that has been mentioned is the absence of a real Christmas tree. Years ago we had trees on the Crescent, at King House and in Mockmoyne – but not anymore. Living as close as we do to Lough Key Forest Park and considering the support the local people give to Coillte, maybe the state body could have donated a large tree for erection on the Crescent if approached?
(Please remember to donate what ever you can to the Christmas Lights GoFundMe page here)
A different approach to the Christmas Shopping debate
In the run up to Christmas there will be calls left, right and centre to shop local. And if a local happens to meet another Boyle person in a shop in Carrick, Sligo, Dublin or indeed Enniskillen they will probably duck for cover, but should that be the case? Not at all, as it is totally a personal choice how and where you spend your hard earned money. But do try and think of Boyle first and ask can you get that same product in your home town before travelling elsewhere. A day away with a bit of shopping thrown in is perfectly normal for many families around this time of year. But perhaps a different approach needs to be taken towards shopping in Boyle at Christmas. Those who believe we should do every bit of shopping and socialising in our town should instead use their efforts to try and get day trippers from other towns to come to Boyle. Emphasis should be placed on informing the visitors of our free parking, our friendly staff with years of experience and our wide range of restaurants and bars that are comfortable with no annoying parties at weekends. A big push should also be made on social media to promote Boyle this Christmas as social media is free and the way forward, unlike traditional newspaper advertising –  which is a media that loses circulation and readership by up to a half in the weeks leading up to and after Christmas.
And finally….!
A horse walks into a bar, sits down beside a donkey, and orders a pint.
"You're a big lad" says the donkey, "did you win any races?".
"I've won the Derby and the Grand National" replies the horse.
Bloody hell, thinks the donkey, how can I match that?
He pulls up a picture of a zebra on his phone and shows it to the horse.
"Who's that?" asks the horse.
"That's me when I played as striker for Juventus" says the donkey!