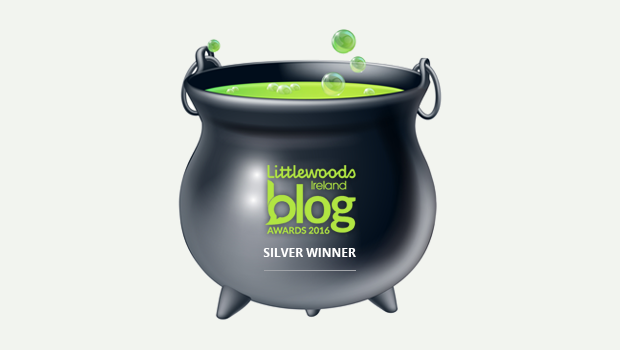 Boyle is one of the most caring towns in Ireland
Hats off once again to Dorothy Shannon from King House Tea Rooms, along with her band of helpers, who will provide a Christmas Dinner to 50 people who live alone or feel isolated this Christmas. The four course meal will be served on December 28th and is free of charge. The tradition of providing the meal goes back to 2017 when Dorothy and a band of helpers served Christmas Day dinner to a number of people. The gesture was so well appreciated that it made national headlines at the time. While some who help out may find it hard to give up time on Christmas Day due family commitments, there is sure to be a large number of helpers for the 28th. Well done to all involved in an event that copperfastens the belief that Boyle is one of the most caring towns in Ireland.
It has been a good week financially for the area
€100,000 for Boyle Family Resource Centre, €500,000 for Arigna Sports Park,  €250,000 for the McGahern Barracks in Cootehall, Scoil na nAingeal Naofa's funding for the 'Safe Route to Schools' project and the news that consultants have been appointed for the Lough Key to Carrick Greenway – it has not been a bad week at all for the area once again when it comes to state funding allocations. The Arigna and Cootehall projects will compliment all that is happening in Boyle from a tourism perspective and going forward, they will need to be collectively promoted along with the Park, King House and Boyle Abbey.
The proposed greenway from Carrick to Lough Key Forest Park will be a great addition and will link in with the Lough Key to Boyle cycleway when completed. Hopefully progress can also be made in 2023 on a cycle/greenway from Boyle to Collooney utilizing the old N4 which will connect up with the Sligo Greenway to Charlestown which has recently gone to tender. If all this happens, in theory, you could cycle relatively off road from Carrick via Boyle to Knock Airport!
Still time to support the Christmas lights appeal
As more businesses light up their premises for the festive season, the town continually gets brighter in the run up to Christmas. This year, like previous years, the Christmas Lights Committee have not gone psychically with cap in hand to the businesses and people of Boyle begging for money for the lights, but have instead developed an online GoFundMe page for people to donate as they see fit. Unfortunately to date, only a handful of local businesses – the ones who benefit most from Christmas Lights – have bothered to give anything to the fund which is most disheartening. If we had no lights at Christmas certain businesses and individuals would be the first to complain so now that we have lights and the town looks so well, please make a special effort to donate here
Treasure Hunt get the green light
Rhona McGrath informs us that thankfully we will have a St. Stephen's Day Treasure Hunt once again this year, thanks to David Kelly and family who have stepped up to the mark and agreed to set the clues for the event. More details on the Treasure Hunt here on Boyletoday.com next week.
Gardai issue warning after alleged Ballaghaderren incident
Gardai are this morning warning the public in County Roscommon to be vigilant after two individuals impersonating Gardai called to a house in Ballaghaderreen yesterday (Thursday) evening. According to a message sent on the local text alert system, one of the individuals is described as about five foot tall, stocky build, tight haircut, wearing an old blue Garda jacket. The second person is described as very tall, slim build, dark hair covering his ears wearing a high vis jacket. They allegedly left scene in a medium sized dark coloured saloon car, last seen leaving Dalton Terrace in Ballaghaderren at about 4:30pm.
Cold weather has brought many problems
The freezing cold weather of the last week or so, while lovely to look out at, has caused problems for many people. Frozen pipes has resulted in some homes and businesses without water and no toilet facilities and in some cases no heat. Ungritted back roads have seen numerous minor RTC's and hindered the daily lives of many. Compliments to the outdoor staff attached to Roscommon Co Co in Boyle who have gritted the main roads and also the footpaths to the various schools in the area. Hopefully by this weekend, the thaw will bring increased temperatures but unfortunately it will also bring cracked pipes after the big freeze!
Fuel price drop causes excitement
A nationwide fuel promotion by Circle K, which locally included Corrib Oil, seen traffic back up all around the town centre in Boyle yesterday as motorists rushed to grab a 'bargain'. Circle K knocked 20c off their fuel prices from 1-4pm resulting in petrol retailing in Corrib Oil in Boyle at 132.9 and diesel at 141.9. The pumps changed back again at 4pm leaving some people, who only heard of the promotion at the last minute, very disappointed!
And finally….!
A guy stuck his head into a barbershop and asked, "How long before I can get a haircut?" The barber looked around the shop full of customers and said, "About 2 hours."
The guy left.
A few days later, the same guy stuck his head in the door and asked, "How long before I can get a haircut?" The barber looked around at the shop and said, "About 3 hours."
The guy left.
A week later, the same guy stuck his head in the shop and asked, "How long before I can get a haircut?" The barber looked around the shop and said, "About an hour and a half." The guy left.
The barber turned to his friend and said, "Hey, Bob, do me a favor, follow him and see where he goes. He keeps asking how long he has to wait for a haircut, but he never comes back."
A little while later, Bob returned to the shop, laughing hysterically.
The barber asked, "So, where does he go when he leaves?"
Bob looked up, wiped the tears from his eyes and said, "Your house!"