News
Boyle's defibrillator locations listed on free EmCall App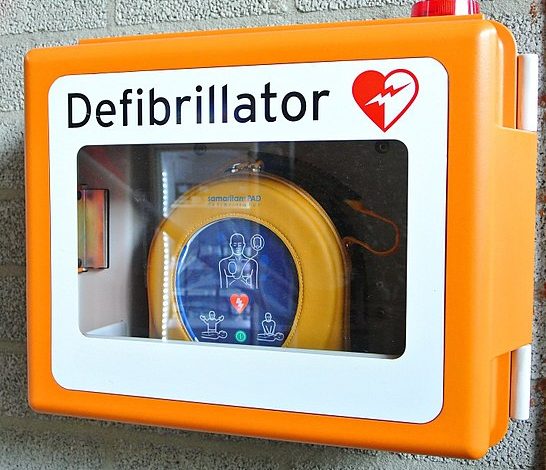 Roscommon Rapid Response has developed the EmCall App as part of the Emergency Community Response System for people who suffer a cardiac arrest and is available (FREE) to residents or visitors in Co. Roscommon.
We want all smartphone users to download the EmCall App from the App Store or Google Play. They will then be able to activate an emergency, a community health response (CPR & Defibrillation). We have set and achieved a target response time of 4/5 minutes in our tests.   
Using your phone with the EmCall App enables you with 3 button presses to: 
Ring the emergency services, 112/999 or mental health emergencies 

Provide location coordinates automatically/Home Eircode

Notify the 8 nearest CPR trained responders  

Locate the nearest accessible defibrillator.      
You can ensure the cardiac arrest victim, who may be a family member, as  70% of cardiac arrest happen at home, will have the best possible chance of survival.    
Medical Research has shown that for every minute that passes after a cardiac arrest there will be a 10% reduction in the survival rate of patients.
If you are comfortable to provide CPR, you can access a short instructional video on the App but if not, you should stay with the patient until Responders or an Ambulance arrives. 
If we download the EmCall App to our phones we can activate an emergency community response system in Co. Roscommon. We could save an additional 6 lives each year and if implemented nationally an additional 750 lives 
Visit our website and Download the EmCall App and you will also be able to access useful information – where Defibs are in Boyle, Video How EmCall Save Lives, Difference between Cardiac Arrest & Heart Attack etc.  
You can see the location and details of defibrillators in Boyle here
If there are any people in Boyle who are trained in CPR and would be willing to have their details added to the app, please contact 086-8745539 or [email protected]
Similarly if there are any businesses, clubs or organisations in Boyle who have a defibrillator that is not on the EmCall App and are willing to share the details, the Boyle Defibrillator group, at above contact details, can put them on the app.
The development of the EmCall App has been supported by Dept. of Social Protection, Roscommon Leader Co. and Roscommon Co. Council.
To contact Roscommon Rapid Response email: [email protected] or fill contact form on our website emcallapp.com