GAA
Enda makes presentation to his club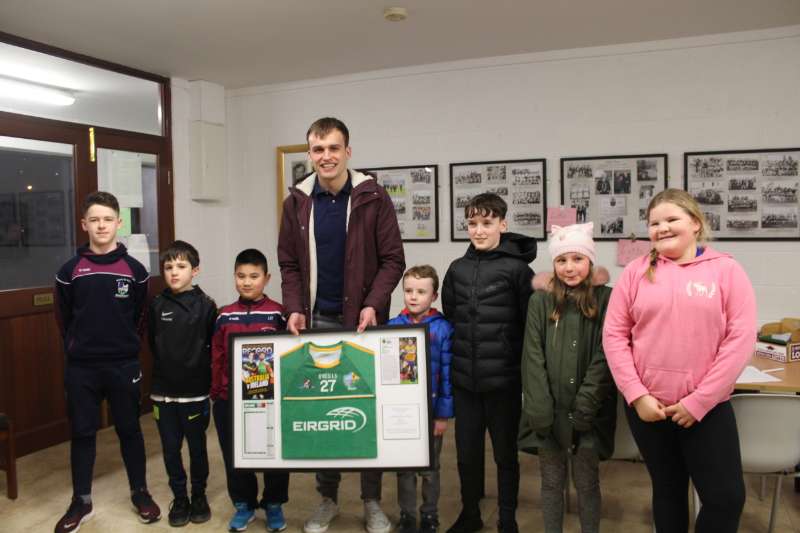 Boyle and Roscommon footballer Enda Smith paid a visit to his home club's underage registration evening on Monday where he made a special presentation to the club.
Following words of encouragement for the young players in attendance, Enda presented his Australian Rules series Irish jersey to hang in the clubhouse in the Abbey Park.
Enda was a member of the irish team that took on Australia in 2017 in a two test series played in Perth and Adelaide.
(Enda is pictured with some of the underage players who were in the clubhouse during the presentation)