GAA
Experience shines for Boyle over 30's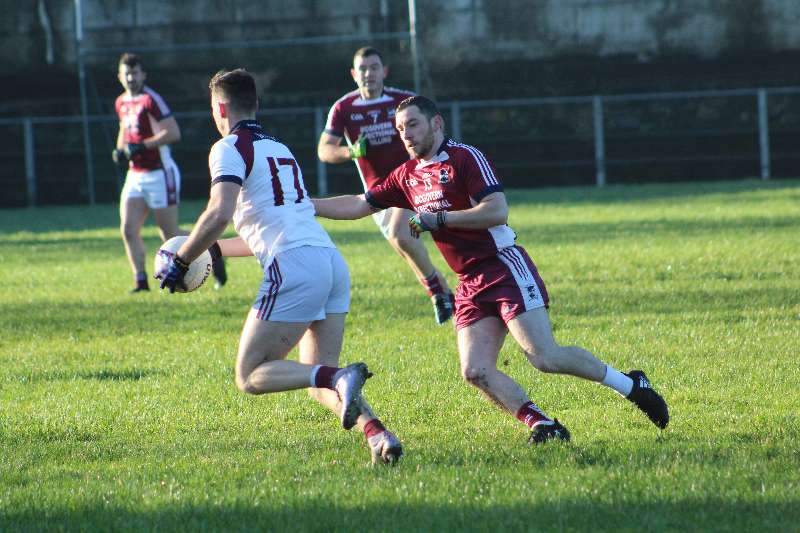 On a cold, crisp and bright St Stephen's Day morning, the experience of Boyle over 30's saw off the challenges of the Under 30's in the Abbey Park.
But only just.
Referee David Kelly blew the full time whistle for a drawn game and so it went to penalties with the over 30's coming out on top.
Proceeds raised from the entertaining game will go to the Brothers of Charity.
The team in white, under 30s 
Back row left to right;
P. Lavin, D O Connor, T. Lowe, T McKenna, D Callaghan, G Gilmartin, R Kearney, R Finneran, M Lavin, E McGrath, D Boylan, C McKeon, C OSollivan.
Front row left to right
C. Flanagan, C McGee, M McGrath, M Hanmore, B Furey, D East, M OConnor, A Simon, D O Connor
Maroon team over 30s.
Back row left to right: 
S Purcell, R Hanmore, A Sharkey, C Mc Keon, S Tonry, D Mc Govern, D Keenehan, S Keane, N McKenna,
Front row left to right
M O Connor, C Conboy, C Horan, M O Donoghue, K Kelly, D Cawley, D McKenna.