News
Extra €1.2m in funding secured for new Boyle Library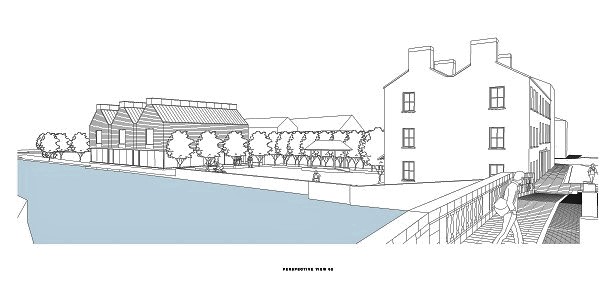 The Minister for Community and Rural Development has informed local Fine Gael TD Frank Feighan that she has allocated a further €1.2m today (Thursday) towards the Boyle Library Project.
Originally the Minister allocated €4,381,178 however following procurement tenders Roscommon Co Council sought a further €1.2m which was fully allocated by Minister Heather Humphreys.
The Library for Boyle project is now costed at €6.9m when matching funding by Roscommon Co Council is added which Deputy Feighan described as 'a further economic and urban regeneration boost' for his hometown of Boyle'.
"Only 2 weeks ago Minister Humphreys was in Boyle to open 'An Rioga' the former Royal Hotel in Boyle which was received with great enthusiasm from local people who for too long were looking at an old derelict building in their town now transformed into a multipurpose creative centre that will host exhibitions and become a civic space for the town with a beautiful outdoor space to the rear of the building".
"The total cost of the two projects will mean a spend of €10.3M for Boyle which I hope will further stimulate more investment both private and public".
"In conclusion I wish to again sincerely thank Minister Humphreys for taking on board my request to grant the extra €1.2m which Roscommon Co Council had asked for to ensure this project could proceed without delay".
"I want to say well done to the staff of Roscommon Co Council for preparing the necessary documentation for the department and I urge them now to proceed with haste now that all the funding is in place".
"Since I was elected by the people of North Roscommon, Sligo, Leitrim and South Donegal I have lobbied at the highest level to ensure significant funding was provided to transform our towns through tackling dereliction, providing urban regeneration and new public realm projects".
"It is great to see Boyle really benefit over the last few years under this programme" concluded Deputy Feighan.