Soccer
FAI Soccer Camp continues in Boyle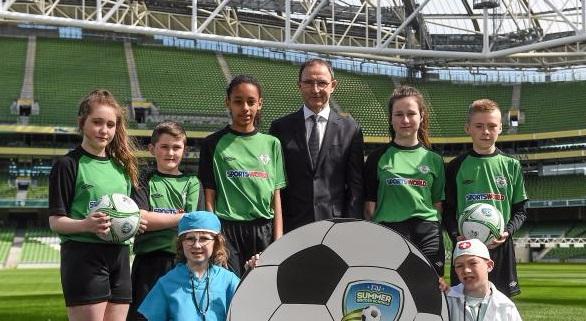 The annual FAI Soccer Camp takes place this week at Celtic Park in Boyle (7th to the 11th of August).
The camps cater for players of all abilities and participants are grouped according to ability and age to ensure that everyone gets the most out of being on a SportsDirect.com FAI Summer Soccer School.
Camps run from 10.30am – 3pm from Monday to Friday.
Beginners will learn the fundamental football skills needed to be a player and receive a fun and dynamic introduction to playing the game.
More seasoned players will focus on more technical and skill-specific training and everyone will come together in the afternoon to participate in mini-leagues and small-sided games.
The coaching programme for the week is fully aligned to our Player Development Plan and offers young players the opportunity to maximise their learning and development in a fun and safe environment whilst doing what every young football loves to do – SCORE GOALS!
(pic courtesy FAI)