Events
Freaky Family Fundraiser this Halloween weekend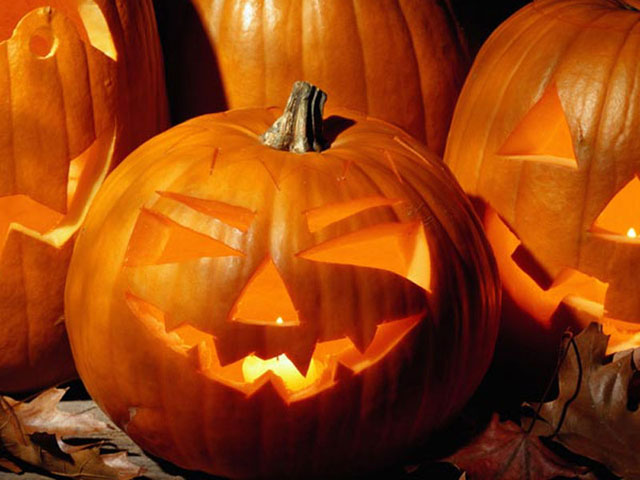 Family Resource Centres (FRC's) across Roscommon are joining forces this Halloween for some fun and games – with a difference.
The fun begins on Friday October 30th and concludes on Monday, November 1st. But there is a serious side to all this fun as monies raised will support a countywide Christmas Food Appeal which will be co-ordinated by the county's four FRC's in Ballaghaderreen, Boyle, Castlerea and Roscommon towns. The county's FRC's believe in the opportunity of all children, families and communities being able to actively participate and be included in a society that is free from prejudice, inequality, discrimination and exclusion, and which will contribute to their greatest possible well-being. The core to all supports offered in FRC's is to strengthen and empower children, families and communities.
This Halloween all four FRC's in the county are appealing for people to support their Christmas food and toy appeal for families in need throughout Roscommon. The aim of the fundraiser is to raise funds to help the FRC's to provide food and toys to families in need at Christmas time. This has been a need over the past number of year and we expect an increase in need this year.
This fundraising event sees a weekend of freaky fun run's which include a dress up family 5km walk/run and an individual 10km walk/run which can be completed individuals and families do it on their own terms. Participants can run at or from any location, outside or on a treadmill, at their own pace, alone or with their family, and they can complete their walk/run at a time that suits them over the Halloween weekend.

Individuals and families can register to take part by completing a registration form at a Family Resource centre (FRC) closest to them or by printing off the form (at the bottom of this page) and returning it to your local FRC.  Registration can also be completed by donating to www.gf.me/u/yzanx3. Registration is open for the month of October. We kindly ask that participants consider donating whatever they can afford to this fundraising event in order to help the FRC's to help families in need of support at Christmas time.
Families/Individuals can complete their run at a time and location that is convenient to them over the 'spooky week-end' (whilst adhering to government guidance and ensuring to maintain a safe social distance). Families and individuals are asked to dress in Halloween costume for whatever fun run they choose to complete. There will be medals for the first one hundred individual runners and trophies for the first fifty families to commemorate their run.  All children who participate in the event will also receive a Halloween activity pack which can be collected at the FRC of their choice.
Send your 5k or 10k results and photos before 10pm on Monday 2nd November to WhatsApp on 0866048560.
For those who fear the freaky fun runs they can donate to this great cause by sponsoring the frightful fiend fleeing from Boyle FRC to Ballaghaderreen FRC on Friday 30th October. Roscommon woman Judy Kelly, otherwise known as the Frightful fiend will run and may even take to her broom as she journeys the 25km route from Boyle FRC to Ballaghaderreen FRC.
Some of the core activities that FRC's in Co. Roscommon offer include family and Parent support, counselling and Psychotherapy, administrative services and supports as well as learning and educational opportunities. Centres also actively engage in volunteer/Leadership training, the development and promotion of support services/groups, support communities through the availability of food packages as well as wider child and adolescent supports.  Each centre also supports health and well-being principles, workshops, personal growth opportunities as well as drop in library facilities.
It's been a busy time for all of the county's FRC's, not least the long established Centre in Boyle, which is managed by Louise Moran.  "Our fundraiser next month is about trying to meet the growing demand for food and toys particularly at Christmas time among families. "We've been doing it the past number of years and have noticed an increasing demand for simple things like juices and biscuits that we take for granted at Christmas time. Basically, it's all about ensuring children and families have a Christmas", says Louise.
The FRC in Boyle have been running a successful and long running 'Food Hub' from their premises that's been particularly busy in these times of Covid. "There is an increase in borderline poverty out there. "Businesses are very good to us and no family did without last year. I think by coming to us here, the stigma isn't there as we provide a holistic service here. We encourage families to pick up the phone and to contact us. Our services complement each other here" says Louise. The Centre in Boyle has over one hundred volunteers. People do feel insecure at the moment with their job, Covid, and making ends meet. They may feel temporarily under pressure but we're here to help families all the time.
All donations for the appeal can be made to the following link:  www.gf.me/u/yzanx3 or by searching Freaky Family Fundraiser on gofundme.com