News
Detective Garda dies following Castlerea shooting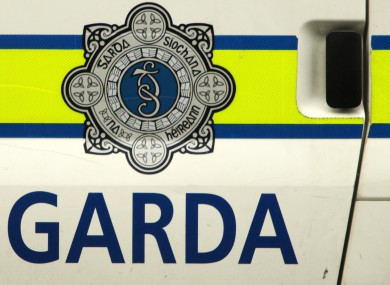 A male Detective Garda has died in Castlerea following a shooting incident on Wednesday night.
The incident happened just before midnight on Main Street/St Patrick Street in the town when it is reported the detective somehow lost control of his gun and was shot with his own weapon while dealing with an alleged altercation.
RTE.ie report "Gardaí are now trying to establish the circumstances surrounding the incident. It is understood the Garda was on patrol in the town when he got out of his vehicle to engage with someone. He became involved in a physical altercation and called for assistance. It appears the detective's official firearm was taken from him during the incident and a number of shots were fired at the Garda. An ambulance crew that was in the area at the time treated the Garda, but he died at the scene".
An Garda Siochana has released the name of the murdered detective as Colm Horkan from Charlestown in Co Mayo,
Detective Horkan previously served in Castlerea and Ballaghaderreen before coming back to Castlerea on promotion.
A man in his forties was arrested following the incident and Gardai have now launched a murder investigation.
The scene remains sealed off Thursday morning for a forensic investigation.
Gardaí are appealing for anyone who was in the Castlerea Town Centre area between 11pm and 12:30am and in particular any road users who may have dash cam footage, to contact the incident room in Castlerea Garda Station on 094 962 1635.
The shooting has sent shock waves throughout the the town, county and all over Ireland.
Castlerea Detective Unit also serves Boyle Garda District where there is great sadness this morning at news of the murder of Detective Garda Horkan while on duty.
An Garda Siochana issued a statement saying: "It is with deepest sadness An Garda Síochána confirms the death of our colleague, resulting from fatal gunshot wounds received during an incident in Castlerea shortly before midnight on Wednesday 17th June 2020".
An Taoiseach Leo Varadkar said: "I extend my deepest sympathies to the family and friends of the Garda who has died in the course of their duties. "Every day our Gardaí put themselves on the frontline of crime prevention, on behalf of all of us. "This requires regular acts of bravery and courage. Sometimes the outcome is tragic and a Garda makes the ultimate sacrifice in the course of their duties."Our thoughts today are with all those grieving as a result of this tragic incident."
President of the Association of Garda Sergeants and Inspectors (AGSI) Antoinette Cunningham said she was "devastated" and offered deepest sympathies to the officer's family and colleagues in Roscommon/Longford on "a sad sad day for An Garda Síochána"
Bishop Kevin Doran, Bishop of Elphin said: "The taking of a human life is always gravely sinful, but there is something particularly disturbing about the killing of someone who was actively engaged in protecting our community.The Garda who died is, for obvious reasons, unnamed in early morning news reports, but that should not blind us to the fact that he was a unique individual, with his own identity, his own hopes and fears, his own family and friends. The gift of life was given to him, as to each one of us, by a God who loves him. I join with all those who, this morning, offer sympathy and the promise of prayers to the deceased Garda's family and friends, as well as to his colleagues in Castlerea and throughout An Garda Siochana. May he rest in peace".
Sligo-Leitrim Fine Gael TD, Frank Feighan, said his condolences were with the family, relations, friends and work colleagues of the garda detective shot dead in Roscommon last night. "It a sharp reminder to the heart of the nation of the danger that people who serve this nation put themselves in every single hour of every day. It is a brutal and sad tragedy," he said. "We offer our support to all members of An Garda Siochána at this time. They protect the Irish State and Irish people at all times. And that role has resulted in the loss of another member of the force. "Throughout this pandemic, the crucial role of frontline workers across the country has been exemplary. The assistance and role played by An Garda Siochána has helped this country come through Covid-19 to date but last night's events remind us, in the most callous fashion, that every single day garda officers put their lives at risk for us doing their duties," Deputy Feighan said. "Our Guardians of the Peace live and work among us. They are members of every community in every county – not least in Castlerea, Co Roscommon. Their work can never be taken for granted by the Irish people. "The loss in An Garda Siochána is immeasurable today. All our thoughts and prayers are with the detective garda, his family and those he worked with," Deputy Feighan said.
You can read more about this tragic incident here here and here