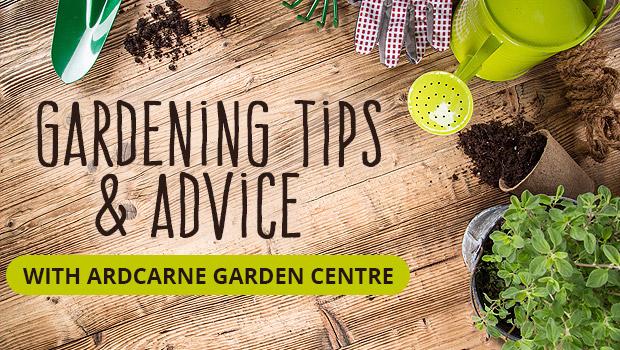 Welcome to "Gardening Tips and Advice" on Boyletoday.com, the official Ardcarne Garden Centre gardening column. Every Wednesday, the experts in your local Ardcarne Garden Centre will provide relevant and topical items of interest here on Boyletoday.com to help you get the best from your garden.
Great to do now…
 * Mulch and feed all your plants so they're ready to put on the display of their lives. We highly recommend Envirogrind, a soil improver that is packed with nutrients.
* Plant up bedding containers with colourful geraniums, fuchsias, lobelias and petunias, all available in our garden centre right now. Keep frost free till next month.
* Redesign a border: now is the time to lift and replant existing plants, and plant out new ones. Sketch your ideas out first, then have fun creating your own masterpiece. We have plenty of colourful border plants if you need to fill a few gaps.
* Start a cutting garden to fill your vases all summer. Sow annuals like cosmos and sweet peas, backed up with rows of handsome perennial blooms for a long-lasting supply.
* Sow veg direct to fill up your patch with delicious goodies to keep your plates piled high. Carrots, turnips, new potatoes and salads can all go in now.
Focus on……. Summer Bulbs
Summer flowering bulbs are among the most flamboyant of garden flowers and now is the time to start planting them for an amazing show this year. Dahlias have really come back into fashion in recent years and small wonder when you think of their long season of flowers that last until the first frosts. They are also beloved by flower arrangers.
You'll also find plenty of other tempting bulbs for planting now, including gladioli, lilies, begonias and freesias. Try a few in your garden this year – you won't be disappointed!
For more information contact:
Ardcarne Garden Centre
Boyle, Tel: 07196 67091
Roscommon Town: Tel: 09066 27700
Email: [email protected]
OPEN 7 DAYS