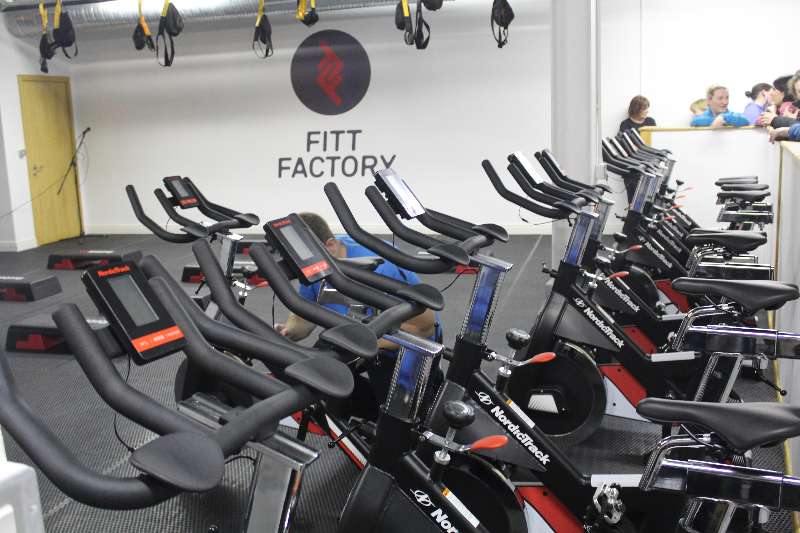 Cabin Fever?
Head to the Fitt Factory Fitness Centre in Boyle this weekend for Friday evening and Sunday morning classes.
Classes are open to both men and women and are held in a warm, bright, friendly and enjoyable environment.
Located at the rear of the Spool Factory Co Working and Event Centre on St. Patrick Street, classes can be booked with Siobhan on 086 0878676.
Zumba classes continue on Friday evening. Zumba= low- medium impact dance aerobics based on Latin dance such as Samba & Mumba.
A great fun way to start moving or continue your fitness journey.
Friday
6pm Zumba/7pm Step & Tone.
Sunday
10.30am Pedal Power 90
Monday
6.45am to 7.30am Pedal Power/ 6pm Kettle Bells/7pm Pedal Power/8pm Straps
Tuesday
9.45am Kettle Bells/ 11am Zumba /1.10pm to 1.50pm Pure Pilates / 7pm Hells Bells Pilates/ 8pm Pedal Power
Wednesday
6.45am to 7.30am Pedal Power/ 6pm Run Strong/ 7pm Step Aerobics/ 8pm Pedal Power
Thursday
9.45am Pure Pilates/ 11am Bring your baby pilates/ 1.10pm to 1.50pm Kettle Bells/ 7pm Pure Pilates/8pm Pedal Power