Boyle Sport
Trending
Everyone welcome at the Fitt Factory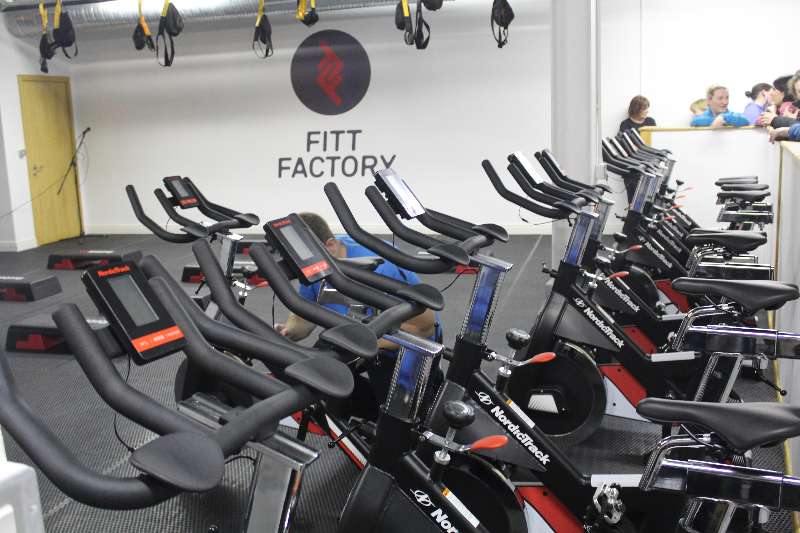 With only 10 weeks until Christmas, now is the time to get fit at the highly acclaimed Fitt Factory Fitness Centre in Boyle.
Located at the rear of the Spool Factory Coworking and Event Centre on St. Patrick Street in Boyle, classes can be booked with Siobhan on 086 0878676.
The Fitt Factory is open to both males and females with pay as you go options available.
Personal training is also now available in the Fitt factory. Call Siobhan for more information.
New members always welcome at every class.
Tuesday
9.45am Kettle Bells
11am Zumba
7.30pm Pedal Strong
Wednesday
6.45am – 7.30am – Pedal Power spin class
1.10pm – 1.50pm Lunch Hiit
7pm Step and Tone
8pm – Pedal Power spin class (Private Booking)
Thursday
9.45am Pure Pilates
11am Bring your baby pilates
7pm Pure Pilates
8pm Mens Pilates
Friday
6.45am – 7.30am – Pedal Power spin class
12- 12.30pm – Beat Buddy Babies
1.10pm – 1.50pm Lunch Hiit/
6pm Zumba
Saturday
11am – Bambini Dance Class
Monday
6.45am to 7.30am – Pedal Power spin class
4pm – 6pm – Rinka childrens dance class
6pm Run Strong
7pm Fit Hiit Mix