News
Goods collection in Boyle for those displaced from Ukraine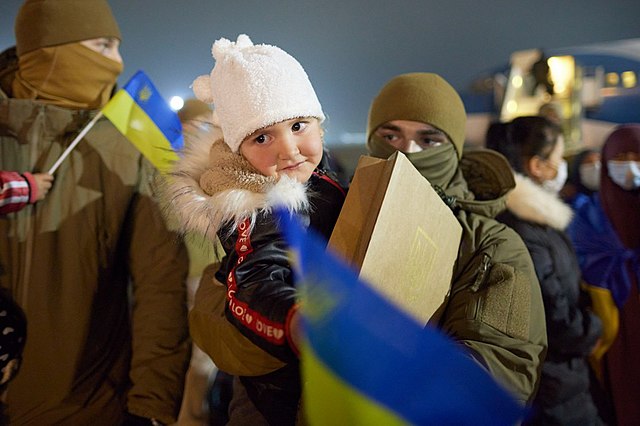 A Boyle resident and a number of her friends are organising a collection of goods for Ukrainian people who have arrived in Jarosław – a small Polish Town, 30kms from the Medyka border.
Barbara Iwona Rodak would like people to donate items in good or new condition for those who have lost their homes in the Ukraine and are now being accommodated in Poland.
Items can include: Towels, Pillows, Duvets, Thermal Blankets, Sleeping Bags, Dressings, New (unopened) feminine hygiene products, Bed Linen, Baby food, Baby wipes, Nappies, Flashlights, Cosmetics, Thermos flasks, Food long-term, plasters, bandages, first aid kits etc, Hermetically packed food, cans, rice, porridges, pasta, sweets for children etc.
"Let's not forget about the youngest ones, we ask for toys, teddies, crayons, coloring books, toy cars for boys and sweets, juices" added Barbara.
"It is important that packages are sealed and please write exactly what is included ie clothing sizes, gender, food type to facilitate segregation at Polish/Ukraine Border".
If you are willing to help, please deliver the parcels to the premises below in Boyle as we are in process of arranging a full HGV truck to transport it to Poland with a help of some Irish and Polish transport companies who will do this for free:
Barbara 086 2013377 (House – call or text for address) or Kamila (085) 182 9068 (House – call or text for address), Kelly's Londis Boyle (in store), GAA club at dressing rooms in Abbey Park (only from Wednesday 02.03 to Saturday 05.03 between the hours of 11am to 1pm and 6pm to 8pm (Christopher O'Connor will be there.)