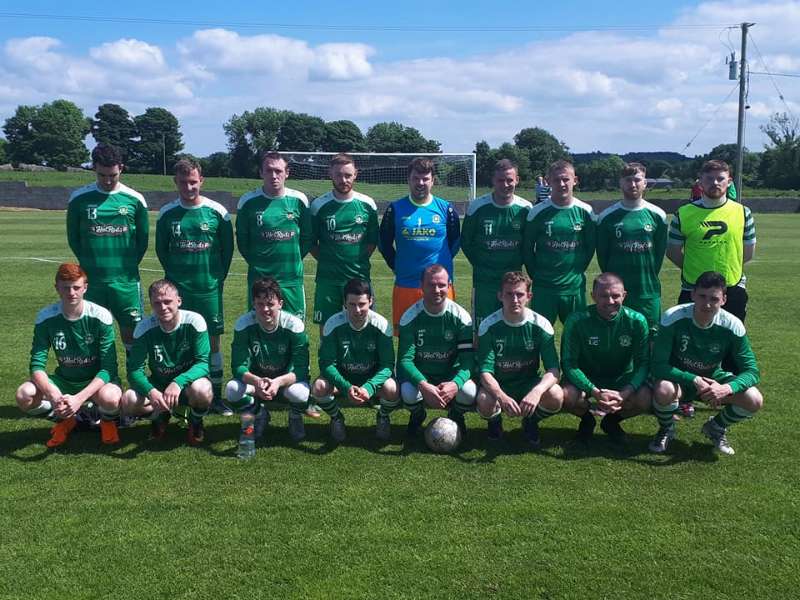 Boyle Celtic suffered a heavy defeat in Sunday's Roscommon and District League Premier Division Cup Final.
St. Peter's were winners after a comprehensive 5 – 0 win over Boyle Celtic at the League Grounds in Lecarrow.
Going into the game Boyle Celtic were lacking in match fitness and their cause was not helped when they conceded two goals in the first nine minutes of the game.
With just three minutes played, a Darragh Concannon free kick reached Scott Delaney at the far post and the St. Peter's captain headed his side in front.
Six minutes later Garvan Broughal added a second after receiving a pass from Mick Lee.
Gradually Boyle Celtic came into the game and had their passing game been a bit more accurate they could have been a bigger threat.
As it was their best chance came just before half time but Niall Brennan's volley was just over.
The game as a contest ended after twenty six minutes of play in the second half.
Mark McConnell created an opening for Noel McGee and St. Peters' leading goal scorer made it 3 – 0 with a very clinical finish.
Ryan Carberry added a fourth following good work by Martin Doherty.
Noel McGee scored his twenty sixth goal in the League competitions with another stunning strike with five minutes left to play.
(Report and pic courtesy Roscommon and District Soccer League)
Meanwhile, the postponed Celtic Boys Under 13 team shield final against Merville United will take place tonight Tuesday 5th.
After their heroics of coming back 3-0 down in Shield semi final to win 4-3, the lads go into the final confident that can go one step further and claim the Division 1 Shield.
Kick off at Celtic Park is 7pm.