Events
Hospice Weekend at Ardcarne GC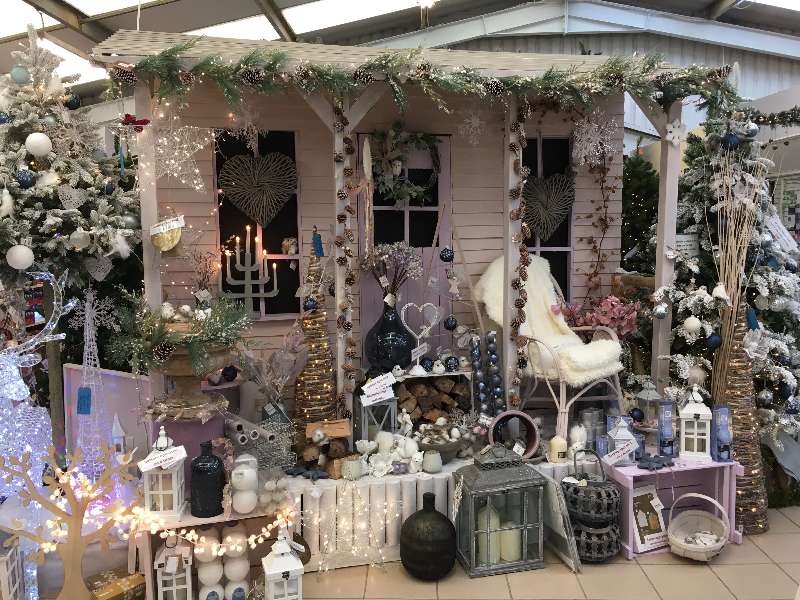 Experience the best of Christmas in the sparkling surroundings of the Ardcarne Garden Centre Christmas Shop and enjoy some family time together at a special event next weekend.
Renowned for its inspirational displays and stylish décor, the newly opened Ardcarne Garden Centre Christmas Shop is the place to visit next weekend, 10th & 11th November. As part of the official opening celebrations there's an opportunity to join with family, friends and neighbours to support your local Roscommon-Mayo Hospice while enjoying a glass of mulled wine and tasty nibbles.
A Family Occasion
Children love the atmosphere of the Christmas Shop and we are delighted to have an Official Santa Post Box, supplied by Santa himself. Do bring your children along to write and post their letters to Santa – you don't need to bring anything, we even have official Santa paper from the North Pole. Free face painting will also take place Saturday and Sunday from 3-5pm in both Ardcarne garden centres which is always great fun for the children.
Inspiration for your home
As always, the Ardcarne Garden Centre Christmas Shop is a showcase for all the latest styles and trends in Christmas and home décor, chosen from the best international collections. These are timeless pieces you will treasure for many years and will bring back cherished family memories every Christmas.  
You'll also find over 20 different types of artificial Christmas trees, to suit all styles and budgets and the best in lights for indoor and outdoor displays.  
Décor to enjoy all year
Some of the décor in the Christmas shop you'll want to enjoy in your home all year round. Look out for comfy cushions and snuggly throws in soft natural shades and a selection of ceramic and glass vases with trendy patterns and funky shapes. You'll also find designer log holders in wrought iron, to give the fireplace a facelift, perhaps teamed up with a couple of elegant lanterns for extra ambience.
Gifts
It's never too early to get those essential gifts for family and friends and mark them off your list. You'll find plenty to choose at Ardcarne Garden Centre, whether it's items from the Christmas Shop, scented room diffusers from Brooke & Shoals, tinkly wind chimes, trendy pots, gardening tools or a range of colourful and special plants.
There's something for all the family at the Ardcarne Christmas Shop Boyle and Roscommon Town, so make sure you get along next Saturday and Sunday 10th and 11th November to meet up with family and friends while supporting your local Roscommon-Mayo Hospice.