News
Information sought on family who worked in King House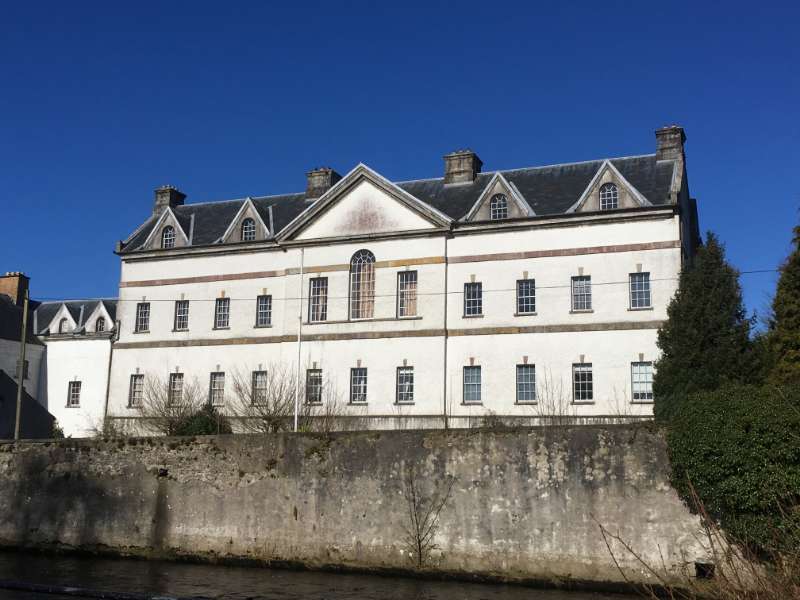 Dear Editor,
My name is Felim Deighan and I am writing to you from Melbourne, Australia.
While researching my family history I recently came across a source which indicates that I have past relatives who were employed by the King family around the middle of the 18th Century.
I wanted to share this with you, but also to ask whether there might possibly be archived material of the family such as accounts, diaries or private papers which might in some way help to confirm this story. I realise it is a very long shot, but thought it might be worth asking at least. It might also be that families mentioned below may still be represented in the Boyle and Roscommon areas and might know of relevant information.
The relatives concerned are my great great great great grandfather (John O'Callaghan) who, it is written, was shepherd on the estate and his wife Nelly Green, daughter of the head cook at King House.
The source of this information is in a book written by my great great grandfather (John O'Callaghan) and published in 1872. The book was about the establishment of the Roman Catholic church in Balleek (now St Laurence O'Tooles, Belleeks), South Armagh. He wrote it in his retirement years (he was then 85 years old, born in 1788), as he was on the committee which steered the building of the church. The book contains a lot of detail about the genealogy of families in the townlands around the town including the family members, who they married, and where they ended up. The book is over 390 pages, so very detailed and a gold mine for genealogy.
The relevant extract from the book at page 390 is below:
It is clear that this information is direct and within living memory. The author has learnt of his history from his father Patrick who was from Boyle and whose parents worked for the King family. The author himself in his younger days worked as a surveyor and took part in a review of the Earl of Gosford's estate around Armagh, the results of which were published in 1821 as the 'General Report on the Gosford Estates in County Armagh 1821' by William Greig. He also did other work for ascendancy estates.
I had thought that my father's family (Deighan) had all been in South Armagh forever but it has been a revelation to find that some came from Roscommon. Like all family discoveries it was a surprise also to realise that the O'Callaghan's of Boyle lived all that time ago only forty minutes drive from my mother's farm near Ballaghadereen, County Roscommon! It took another 200 years for my parents to meet!!
I hope this has been of interest to you in terms of the history of King House and has added a small piece to its story. I would be delighted to hear from you and to receive any suggestions or advice you could give me to help in my search.
I was born in Ireland but like many, left very early to live in England and then Australia. I have been back to Ireland so many times over the years and regret that I did not know all this information earlier. King House is definitely on my agenda for our next visit!
Thank you so much and best wishes,
Felim Deighan
11 Valentine Grove,
Armadale,
Victoria
Australia 3143