News
Initial contract notice published for new Library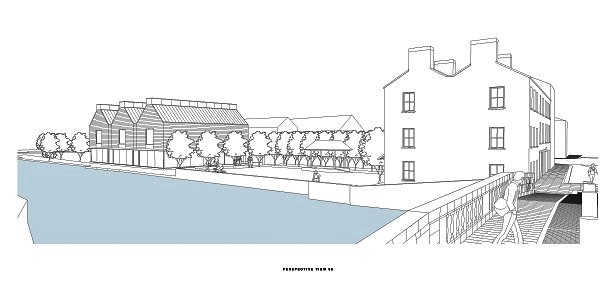 The contract notice for tenders for the Architect Led Team for Project Management and Design Consultancy Services for the new Boyle Community Library has been published.
The contract went live on the etenders platform on the 17th of February with an expiry date of March 22nd 2023.
The estimated cost of the contract is €500,000 excluding VAT with a listed duration of 37 months.
The new library will be located at the rear of the Royal Building, facing onto the river and will cost in the region of €6 million. The project was awarded grant aid of €4.3m in November 2023.
It is understood that all going well,  construction should commence on the project in mid 2024.
The modern Community Library facility will be fully accessible, flexible and suitable for the provision of innovative library services into the future. This purpose built community facility will form part of a programme of developments to regenerate the centre of the town – some of which have taken place with others due to commence shortly.
It will be located in the Cultural Quarter of Boyle as outlined in Boyle 2040. The proposed site for the new development, is located to the rear of the former Royal Hotel which is undergoing regeneration works, where facilities such as an Enterprise Centre, Gallery Space and Information Point will be delivered.
The new Community Library will face out onto a proposed river walk and it will form a prominent part of the public realm enhancements in the centre of town.
The proposed Community Library will be built alongside a civic square, with public seating, events space and views of the river.
The 5000sqft library will be fully accessible, flexible and suitable for the provision of innovative library services, including open library technology, into the future. The new library will be a free, community service available 365 days per year.
The library will extend across two floors and will replace the current library in the basement of King House.
Clad in timber with large glazed windows along the ground floor, the form of the building is reminiscent of the original, and soon to be re-instated, double A pitch roof of the Royal Hotel. The ground floor will be open plan with its main spaces orientated to the river and new public square with services areas at the rear of the building.
On the first floor, the spaces are top lit and have framed views over the river.
The proposal also includes a sensory room and sensory garden.
(Main Image: Design plan drawing showing the proposed new library at the rear of the Royal Building)