Events
Inner Child workshop this weekend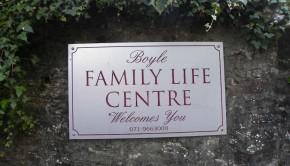 An Inner Child workshop will take place in the Family Life Centre on Saturday 23rd and Sunday 24th April from 9.45am to 5pm.
A "Felt Sense" of safety is a pre requisite for Inner Child work.
The traumatised child self goes into hiding for protection.
The focus of this workshop is on building the resources necessary to get in touch with the esssence of the child within.
Inner child work is about awakening to our creative spirit.
Booking is necessary at 071 9663000.
Facilitator is Phyllis Hunt MIACP Counsellor/Psychotherapist.