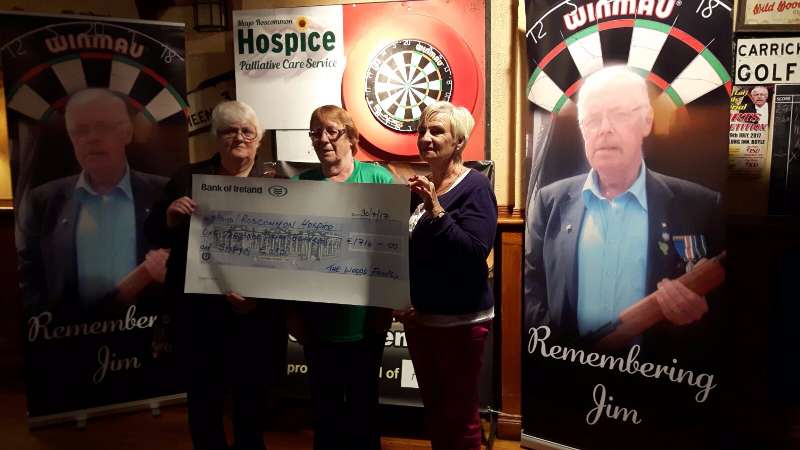 There was a great turnout in the Moylurg Inn last Saturday evening for the annual James (Jim) Woods darts tournament.
Over 50 dart throwers turned out for what was an enjoyable evening in memory of the late Jim Woods.
The family were delighted to present a cheque for €1716 after the tournament to the Roscommon Mayo Hospice.
The Woods family would like to thank the following:
* Aaron Sharkey the all at the Moylurg Inn
* Board sponsors
* Partytime DJ's and Stan Walsh
* Raffle ticket sellers
* Dart players for turning up
* Markers & checkers and all those who gave spot prizes
 And finally, a special thank you to all who turned up to support us and remember Jim.