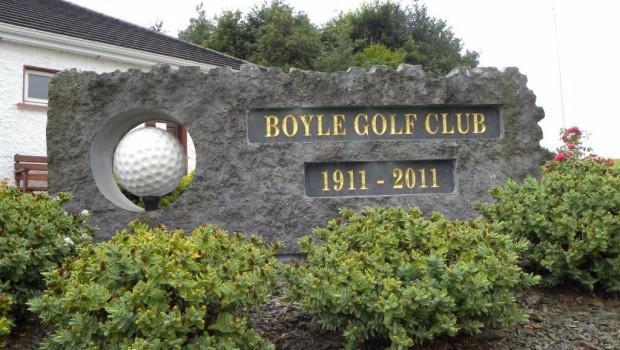 RESULTS:
The mens' 9 hole Stableford played on Thursday the 12th of September saw the following prize-winners – 1st Lochlainn Conboy 23 points, 2nd Charlie O'Donnell 19, 3rd Michael Gilmartin 19.
The 2s club was not won. That was the last of this year's scheduled Thursday competitions, they will restart in April.
The King Cup was played for on Sunday the 8th of September . The results were as follows – 1st Karl Keenan 43 points, 2nd Michael Simon 42, 3rd Patrick Egan 38.
FIXTURES :
The mens' competition next Sunday the 22nd of September is an 18 hole Stableford.
ROSCOMMON CUP :
Next Saturday the 21st of September Boyle are the host club for this year's Roscommon Cup which is an interclub tournament between all the clubs in Co Roscommon with 10 players to represent each club. Food will be available on the day. Please contact Lorcan Egan if you are interested in being one of the 10 representing Boyle in this competition. First tee off for Boyle players will be at 12 o'clock. Volunteers to help on the day would also be much appreciated.