News
Large crowds attend Arts opening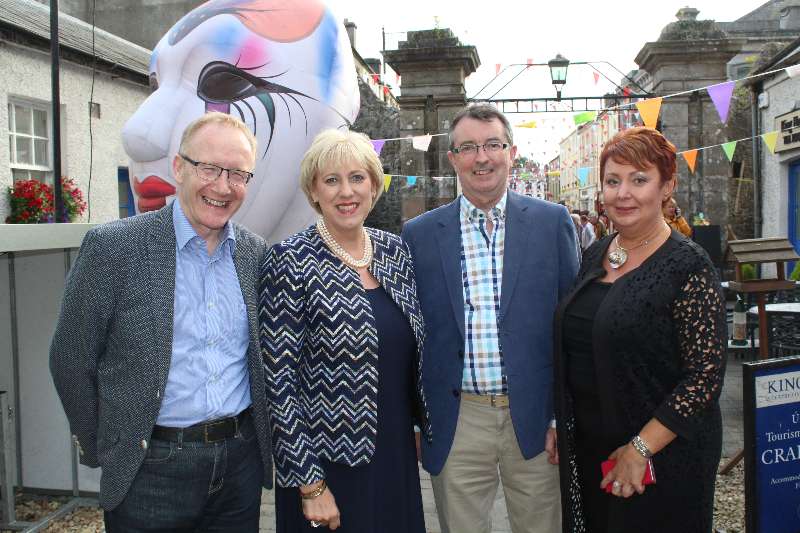 The rain stayed away and the sun made a brief appearance at the opening on Thursday night of the 2017 Boyle Arts Festival.
The grounds of King House was once again an ideal location for the opening ceremony which was performed this year by Minister for Arts and Culture Heather Humphreys.
Festival Chairperson Gerry Kielty thanked the large crowd for attending and paid tribute to the artists, the sponsors and all those who support the Festival every year.
Patricia Golden announced the winners of the Boyle Open Art Exhibition:
Most Promising U25 Artist:
Conor O'Connell
Overall Winner:
1st Bridget Timone
2nd Michelle Simon
3rd Adam Burton
In conclusion, Gerry Kielty presented Minister Humphreys with a art piece by local artist Matthew Gammon.
With the formalities concluded and background music by Jawbone, many remained on for some time in the magical surrounds of King House to enjoy the summer evening while others ventured around town to view the many exhibitions.
Log onto Boyletoday.com Arts Festival section every day for a complete event guide.