News
Large crowds attend Boyle St. Patrick's Day Parade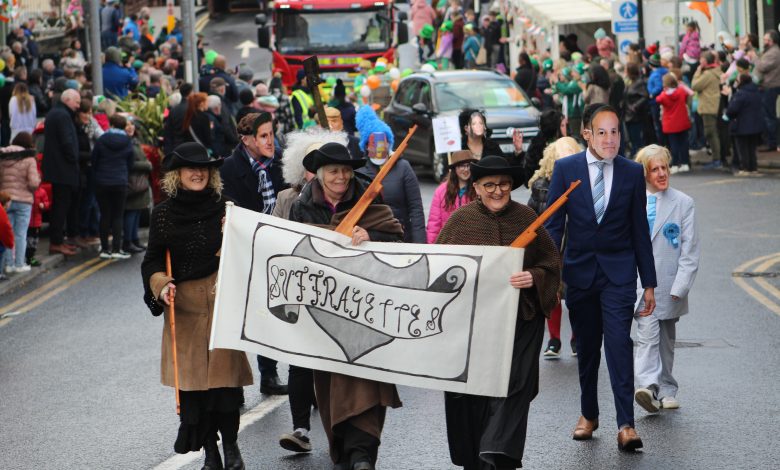 The wet weather earlier in the morning made way for sunshine as Boyle hosted it's St. Patrick's Day parade.
Crowds lined the route from Mockmoyne, along St. Patrick Street, past the reviewing stand on Bridge Street and up the Crescent as community groups, festivals, local business and the Lislurg Piped Band entertained the appreciative crowds of onlookers.
The overall winner was Boyle Summer Show with runners up Five Fist Kung Fu.
The Junior category winner was Victoria Walker Dance School , while runners up were Kingsland Warriors.
The vintage section was won by Langan's Fruit and Veg.
Make sure to tune into RTE news this evening to see the Boyle parade feature.