Events
Launch of 'Fir na Buille' on Friday night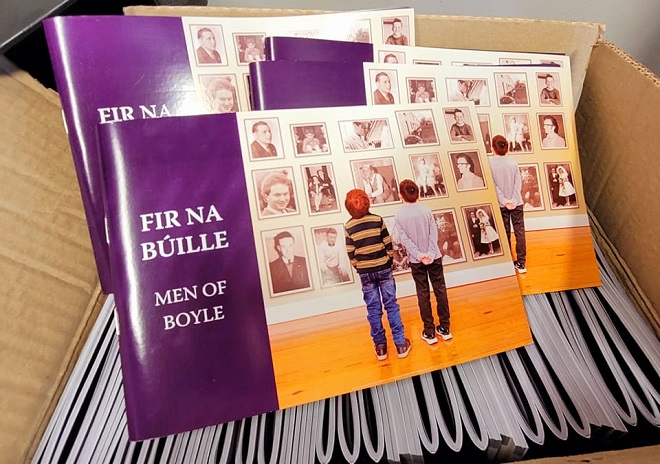 Culture Night on Friday September 23rd at Úna Bhán Tourism in Boyle will be a very special evening.
It is the evening of the launch of the much anticipated publication, Fir na Búille – the Men of Boyle.
According to the organisers of the event; "It has been a long time coming but now it is here. Two years and a pandemic later, this work of memory and nostalgia has been finally published".
Funded by Creative Ireland with the support of the Roscommon Arts office, this project was driven by the team at Úna Bhán Tourism and compiled by long time staff member Anna Robertson. Anna has a huge interest in tradition, memory and the preservation of local knowledge. She has recently completed a Diploma in Genealogy and Family History and is passionate about the history of her home town of Boyle. Over many, many months Anna spent time interviewing, recording and transcribing conversations that she had with fourteen men of Boyle whose birth dates range from the 1920s to '60s. The men told stories of their childhoods, youth and family years, providing photographs and memories that as Anna states, might otherwise have been lost to us.
This Friday, 23rd September, Culture Night, there will be a reception in Boyle Craft Shop at 6pm. We will celebrate the launch of Fir na Búille, reminisce about the old times, old friends, some gone but never forgotten. And there will be tea! So why not come along to meet us and the men of Boyle, whose stories have now been recorded, so that we will remember them.