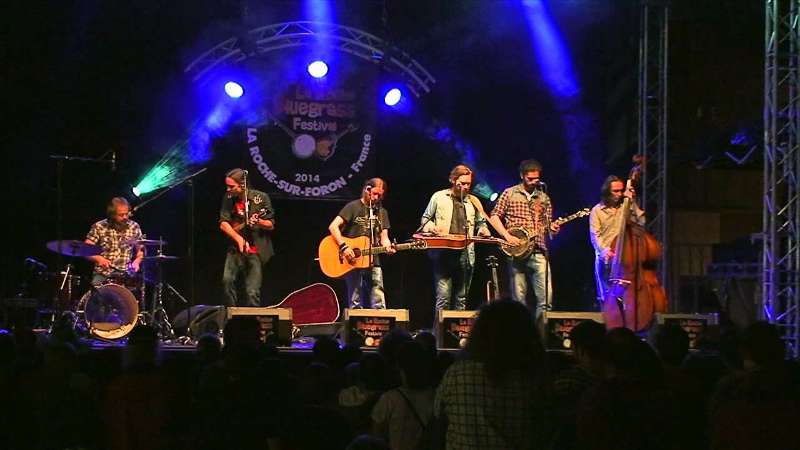 Boyle Arts Festival 2017 will open tonight!
Some of the names to watch out for in this year's live gig programme, include acclaimed singer
Brian Kennedy, who will make a welcome return to Boyle for a very special solo acoustic performance in the Church of Ireland, on July 22nd. Music is Brian's lifeblood and he maintains that it is "the language of emotion." Seeing and hearing him live, is the only way to experience this national treasure of a man.
(By Brendan McGee)
Just back from Glastonbury, Rackhouse Pilfer will be joining us for a gig in Daly's Storehouse on July 23rd. They will administer their own brand of Roots-Rock. Festival favourites across Europe, they are currently working on their third album.
From Australia, Tailor Birds will bring an evening of trippy folk electronica to Mattimoe's bar on July 24th.
Fronted by Sophie Kinston, this is music that soothes the soul and warms the spirit. Using electronics, live looping and lots more, songs are transformed into beautiful sound sculptures. This will be a unique experience, not to be missed.
Goats Don't Shave will rip it up in Daly's Storehouse on July 25th. Formed in Dungloe in the 1990s, this dynamic group have released six albums so far. They can move you to laughter or to tears, with their performances and the band are renowned for their infectious good humour and brilliant self penned songs.
Guitarist, John McGlynn specialises in clear crystalline vocals and intricate guitar work, his work has been compared to both Nick Drake and Art Garfunkel and he will perform in King House, on July 26th. Later the same evening, BAF veterans, the Jazz Ladds will play in Clarke's bar. Sligo's longest established band, their repertoire includes Jazz, Latin, Blues, Country and maybe an old time waltz!
Eddi Reader formerly of Fairground Attraction will play in Daly's Storehouse on July 28th. With a career spanning 30 years, Eddi has effortlessly developed into popular music's most thrilling and affecting performers. This will be Eddi's first appearance in Boyle and will undoubtedly be one of the musical highlights of the year.
Also watch out for a special gig by The Dublin Ukulele Collective on July 22nd, in The Spool Factory (former Roscommon Herald building). With up to forty members, the emphasis is on upbeat, fun, harmonised trips past Elbow, Coldplay, Talking Heads and Leonard Cohen.
The Men Who Knew Too Much play a superb mix of jazz, country, blues, western, swing and folk. You can catch their performance during an afternoon session in Daly's bar on Sunday, July 23rd.
BAF 2017 will conclude on July 30th with a fantastic performance by the Inishowen Gospel Choir in St. Joseph's Church. Founded in 2005, they will perform an eclectic blend of gospel, soul, roots, rock and folk. The choir is musically directed by Dr. Neil Burns and Dr. Anna Nolan.
This will be followed by a very welcome performance from Boyle's own Pete Higgins, in The Patrick's Well. The former Bottler and Cannon Dog will invite everybody aboard his time machine for a free trip back to the days of flower power pop, rockabilly and the swinging sixties.
Please be advised that Friday evening's performance by Declan O'Rourke is sold out.
For health and safety reasons, please note that there are capacity limits at most of our venues and in the
event of sold out performances, only ticket holders will be admitted.
The Boyle Arts Festival office, situated next door to Marian's on Bridge Street, will be open from 10, to 6 every day, (excluding Sunday) until Sat. July 29th.
For more information on Boyle Arts Festival 2017 please go to www.boylearts.com www.eventbrite.ie or email [email protected] Telephone 0719663085. Follow us on Facebook.
Boyle Arts Festival is supported by The Arts Council, Fáilte Ireland, Roscommon Co. Council, Local Businesses and patrons.