News
Living with parents who have mental health problems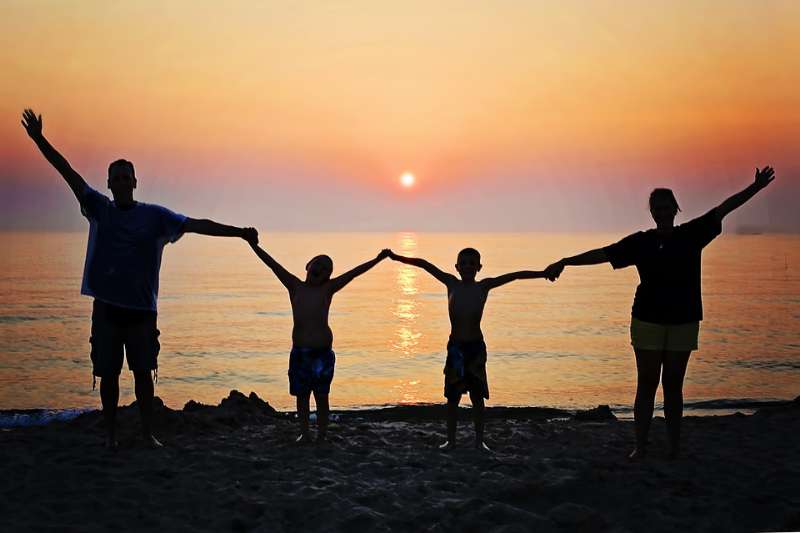 We continue our popular weekly HSE series during Covid-19 with the theme: "Living with parents who have mental health problems".
The Psychology services for Galway, Mayo and Roscommon have been streamlining some key information for Boyletoday.com viewers each week based on the evidence of what works in similar circumstances.  "Our themes will be around building resilience, coping with cocooning, managing relationships, caring for those with disabilities and other vulnerabilities and sharing supports for those who are ill or bereaved".
It is estimated that between 15 and 20% of children and young people in Ireland will at some point have the experience of living with parents who have a mental health problem.   All the research shows that if children and young people are not given information about the nature of their parent's mental health difficulty, they can be at increased vulnerability to emotional, behaviour and Mental Health difficulties themselves.  So has this conversation happened between parents and children / young people? Are the young people aware that mum or dad experiences distress due to their Mental Health and that their Mental Health difficulties may be worsened by the current COVID-19 pandemic? What if this conversation has never happened?
Dr Sharyn Byrne, HSE Senior Clinical Psychologist, Community and Adolescent Mental Health Services (CAMHS) has written this article to share information on the WITH project, a resource for children and young people to understand parental mental health difficulties.
_____________________________________________________________________
In recent months due to COVID-19 restrictions, our contact with loved ones, friends, access to sporting and other activities and our sense of connection to others has all been reduced, with understandable effects on our sense of emotional and psychological well-being.  To a greater or lesser extent we have all been affected by the COVID-19 pandemic.  The need to create distance from each other, has negatively impacted on our access to many factors that support and protect our Mental Health.  Our access to supportive services has also been affected by the need to adhere to the restrictions imposed.
It is without question that our Mental Health has been impacted by reduced access to services and reduced access to the protective factors that promote positive Mental Health.  For those with pre-existing Mental Health vulnerabilities the impact of Covid 19 has been very significant.  Fears about COVID-19 may be increasing their anxieties; reduced access to protective activities and relationships may be negatively affecting their mood etc.  For adults with Mental Health difficulties nearly 70% of women and 60% of men who attend Mental Health services are parents.  They and their children have essentially been confined to home in recent months.  This means that children and young people have been more exposed than ever to their parents' Mental Health distress.   Where do these children and young people go to learn about what's happening in their homes?
The WITH project stands for Well-being In The Home and it is a young person's guide to parental Mental Health. It is a South Mayo CAMHS initiative that was developed because (i) research shows that children and young people in these situations do better with information and (ii) that there was no such resource available to children and young people in Ireland.  So in 2017 the CAMHS service, working with a local youth group and in collaboration with Mindspace Mayo began developing the first ever online resource in Ireland for children and young people (10+ yrs.). An important feature of the initiative is that it was developed by young people for young people. The WITH project which resulted was officially launched in Oct 2019.
This online resource helps young people to understand their parent's Mental Health difficulty, what it can look and feel like to be around, the impact it might have on them, and the supports they can access for themselves.  The WITH Project is a series of informational videos; it provides information on various Mental Health difficulties (e.g. Anxiety, Depression, Alcohol and Substance Misuse) talks about how parents can recover, and how the young person is not responsible for the parent's Mental Health distress or for making it better. It also provides useful links and details of services that can support the young person.  In the coming month or two (and as COVID restrictions ease) we will be adding videos on other mental Health difficulties, i.e. Psychosis, Bipolar Affective Disorder and Personality Disorders.
This CAMHS initiative has been covered regionally and nationally through radio and print media. The WITH Project youth group (Chloe, Dean, Niamh and Sarah) has won the Category for Community Safety Award in the Mayo Garda Youth Awards and have been put forward for consideration for the National Garda Youth Awards.  The WITH Project has also been shortlisted for the HSE 2020 Excellence Awards.
Further information
For further information on The WITH Project please go to www.youtube.com/c/thewithproject.
Other useful links
·         www.yourmentalhealth.ie – a HSE website for advice on how to mind your mental health
www.gov.ie/together – Looking after our mental healt
Need information and advice on COVID-19? Go to www.hse.ie/coronavirus